1 PM LOS ANGELES • 4 PM NEW YORK
xxxxx
Many people are familiar with the tragic story of the St. Louis ship, whose nearly 1000 Jewish passengers were turned back to Europe after they were refused entry by Cuba, Canada, and the United States.  But few are aware of the bravery of the ship's captain, Gustav Schroeder, who was declared a Righteous Among the Nations by Yad Vashem. Thanks to his strenuous efforts, the passengers were permitted to disembark in the United Kingdom, Belgium, the Netherlands, and France, rather than returning to Nazi Germany. As a result, his passengers had a chance of surviving the ordeal, and many hundreds of them did. Meet Dr. Hans Fisher, who was one of these survivors, and Scott Miller, who is a leading world expert on this story.
xxxxx
THE SCHEDULE
⇒ November 4-7, watch the film When Canada Said No: The Abandoned Jews of the MS St. Louis on your home device. A link will be provided to all who register.
⇒ Sunday, November 6 at 4:00 p.m. US Eastern Time, tune into the program with our panel of guests.  A link will be provided to all who register.
xxxxx
MEET THE PANEL
xxxxx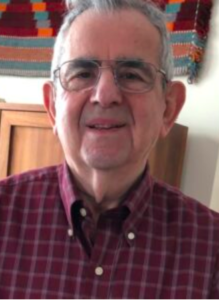 Hans Fisher, left, is a survivor of the St. Louis ship. He is a Professor Emeritus at Rutgers University in the Department of Nutritional Sciences. Born in Breslau, Germany, he ended up in France after the ship returned to Europe. In 1940 he made it to Cuba where he stayed until 1941 when he was finally able to enter the United States. He earned a Ph.D in Nutritional Biochemistry from the University of Illinois. With his wife Ruth he translated Mendel Rosenbusch — Tales for Jewish Children originally written in German by Ilse Weber. Dr. Fisher has been a Visiting Scientist at Beth Israel-Deaconess Medical Center in Boston and has lectured at Harvard Medical School. The Fishers have three children and nine grandchildren.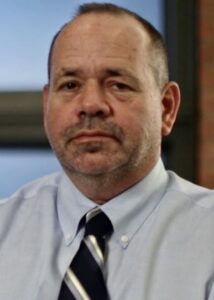 Scott Miller, right, was a founding staff member at the United States Holocaust Memorial Museum, where he worked for 30 years. He is a co-author of Refuge Denied – The St. Louis Passengers and the Holocaust and other publications. In 2001, he was appointed the Director of the Museum's Benjamin and Vladka Meed Registry of Holocaust Survivors. In 2006, he became Director of Curatorial Affairs, overseeing the Museum's archival, artifact, photo, film, music and oral history collections. Currently he is a consulting curator for the Museum of Jewish Heritage – A Living Memorial to the Holocaust's new core exhibition "The Holocaust: What Hate Can Do," and is guest curator for the Oregon Jewish Museum and Center for Holocaust Education's new exhibition "Human Rights After the Holocaust."
xxxxx
Registration for this program will open at a later date.