April 24, 2017 Kentucky Film Screening
FOR IMMEDIATE RELEASE
April 17, 2017
HOLOCAUST RESCUER ARISTIDES DE SOUSA MENDES TO BE HONORED IN LEXINGTON, KY ON THE OCCASION OF HOLOCAUST REMEMBRANCE DAY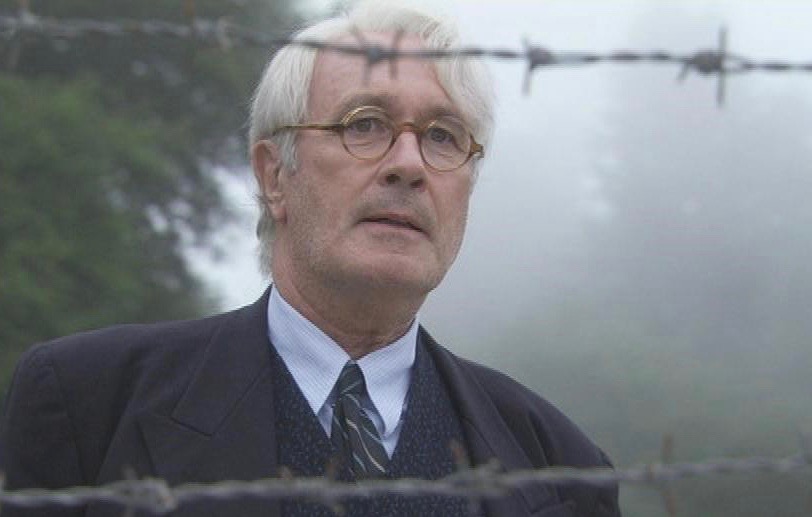 Film still from Disobedience: The Sousa Mendes Story
Community members are invited to a film screening of the award-winning docudrama Disobedience: The Sousa Mendes Story on Monday, April 24, 2017 at 7:30 p.m. at the Kentucky Theater, 214 E. Main Street, Lexington, KY, on the occasion of Holocaust Remembrance Day.  Tickets are $10 (suggested donation) and are available at the door.
The film tells the dramatic true story of Aristides de Sousa Mendes, the Portuguese consul stationed in Bordeaux, France during World War II. When the Nazis invaded in 1940, Sousa Mendes granted Portuguese visas to thousands of refugees, against the strict orders of his government, in a feat described by historian Yehuda Bauer as "perhaps the largest rescue action by a single individual during the Holocaust."  As a result of his act of conscience, Sousa Mendes was punished by his government for "disobedience," stripped of his position, and blacklisted.  He died in 1954 in poverty and disgrace.
The film screening will be followed by a brief testimonial by Lexington resident Dr. Michael Rie, the grandson of Sousa Mendes visa recipients.  "Tolerance for diversity is an American virtue and strength to be remembered by all," said Rie. "My family members give communal thanks for our existence to the humanitarian courage and decency of Aristides de Sousa Mendes," he added.  Famous Sousa Mendes visa recipients include Hans and Margret Rey, authors of Curious George, and the artist Salvador Dali.  But most visa recipients were ordinary families escaping the horrors of the Nazi war machine.
In 1966, Sousa Mendes was posthumously recognized as a "Righteous Among the Nations" by Yad Vashem, the Israeli Holocaust authority.  The Portuguese government eventually honored Sousa Mendes in the 1980's, as a result of pressure from the US government.  Earlier this month, the Portuguese President, Marcelo Rebelo de Sousa, bestowed a posthumous high honor on Aristides de Sousa Mendes, the Grand Cross of the Order of Liberty.
The Lexington event is co-sponsored by Dr. Rie, the Jewish Federation of the Bluegrass, the Moosnick Lectureship of the Lexington Theological Seminary and Transylvania University, and the Roman Catholic Diocese of Lexington.  All proceeds will benefit the Sousa Mendes Foundation, a charitable 501(c)3 non-profit organization.  Established in 2010, the Foundation is dedicated to honoring the memory of Aristides de Sousa Mendes and to teaching the importance of moral courage in a civilized world.  www.sousamendesfoundation.org
For more information, please contact: Robert Jacobvitz, (877) 797-9759 or robert@sousamendesfoundation.org.