Congressman Jerrold Nadler to be Honored
FOR IMMEDIATE RELEASE
August 9, 2017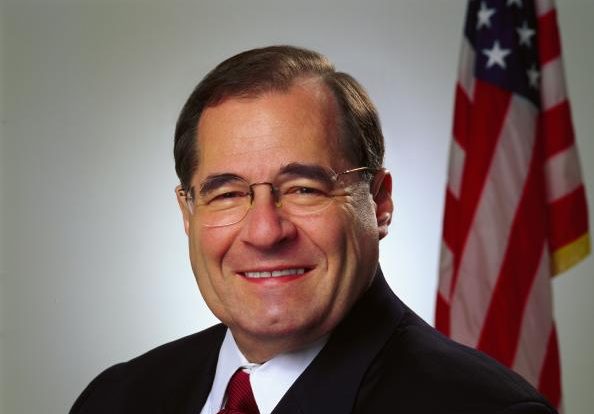 Congressman Jerrold Nadler
Congressman Jerrold Nadler (D-NY) will be honored by the Sousa Mendes Foundation, an organization named for Aristides de Sousa Mendes, a rescuer of thousands of Holocaust refugees. The event — which will be a luncheon titled "A Toast to Freedom!" — will be held at the Museum of Jewish Heritage, 36 Battery Place, New York, NY, on Sunday, October 29, 2017, from noon until 4 p.m.
"I am humbled and proud to be honored at an event in remembrance of Aristides de Sousa Mendes, a great hero who, at tremendous cost and risk to himself, defied his government and saved thousands of men, women, and children from death at the hands of the Nazis," said the Congressman.
Congressman Nadler's record has earned him scores of awards and praise from various progressive groups, including the League of Conservation Voters, Planned Parenthood, the NAACP, the Human Rights Campaign, the Brady Campaign to End Gun Violence, Children's Defense Fund, the American Civil Liberties Union, and the American Federation of Teachers. In the 2015 Time magazine Person of The Year issue, Jerry Nadler was named as a Teddy Award recipient for political courage. Recently Congressman Nadler has been an outspoken champion for refugees trapped at JFK airport during the "travel ban" and he has been one of the most stalwart defenders of the U.S. Constitution in the U.S. Congress.
Other honorees at the event will be psychologist and author Dr. Eva Fogelman and and refugee advocate and teacher Maggie Favretti.
The Sousa Mendes Foundation, founded in 2010, is dedicated to perpetuating the memory of Aristides de Sousa Mendes as an example of compassion and moral courage. He rescued the lives of thousands of refugees in 1940 in Bordeaux, France, where he was stationed as the Consul General of Portugal. The Foundation is active worldwide, and its activities have been profiled in The New York Times, The Washington Post, The Chicago Tribune, Haaretz, The Forward, The Independent, and on National Public Radio. www.sousamendesfoundation.org
For tickets and more information, please go to: http://sousamendesfoundation.org/toast-to-freedom/.