"We Must Save the Children" — The Newly-Uncovered Story of the Heroic Railway Workers of Lille, France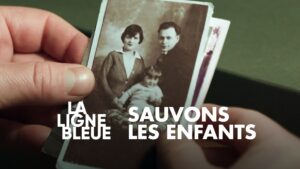 11 AM LOS ANGELES • 2 PM NEW YORK
xxxxx
On September 11, 1942, a spontaneous rescue action occurred in Lille, France. On that day, the Jews of Lille were arrested and brought to the railyard, from where they awaited deportation. The rail workers, realizing what was happening, created an instant rescue network to remove as many Jews as possible from the railyard, particularly the children, and spirit them to safety, right under the noses of the Nazi guards. The film Sauvons les enfants tells that remarkable story for the first time. In 2020 the station master was named Righteous Among the Nations by Yad Vashem.
free but registration required
Visas for Life — The Sousa Mendes Story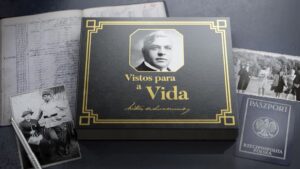 The Sousa Mendes Foundation presents a five-part film series created in partnership with Portuguese television.  The series, called Visas for Life, traces the stories of numerous families saved by the Portuguese Consul General in Bordeaux, France, Aristides de Sousa Mendes.  Join us each week for a new episode.