Flierman
Visa Recipients
FLIERMAN, Johan Louis

P

A


Age 17 | Visa #1364
FLIERMAN, Ludovicus Johannes Frederik

P

A


Age 43 | Visa #1365
FLIERMAN, Nieske Gerritdina née HOOGENDIJK

P

A


Age 39 | Visa #1374
About the Family
The FLIERMAN family received visas from Aristides de Sousa Mendes in Bordeaux on June 12, 1940 after having been explicitly denied by Salazar, the Portuguese head of state.
They traveled to Venezuela and then in August of 1941 emigrated to Brazil, where Ludovicus FLIERMAN died during the war.
Johan Louis FLIERMAN, a Dutch citizen, was recruited in Brazil by the Dutch army. In 1943, he and his mother went to London, where he joined the Prinses Irene Brigade.
In 1945 they returned to Belgium, where they had lived before the war began.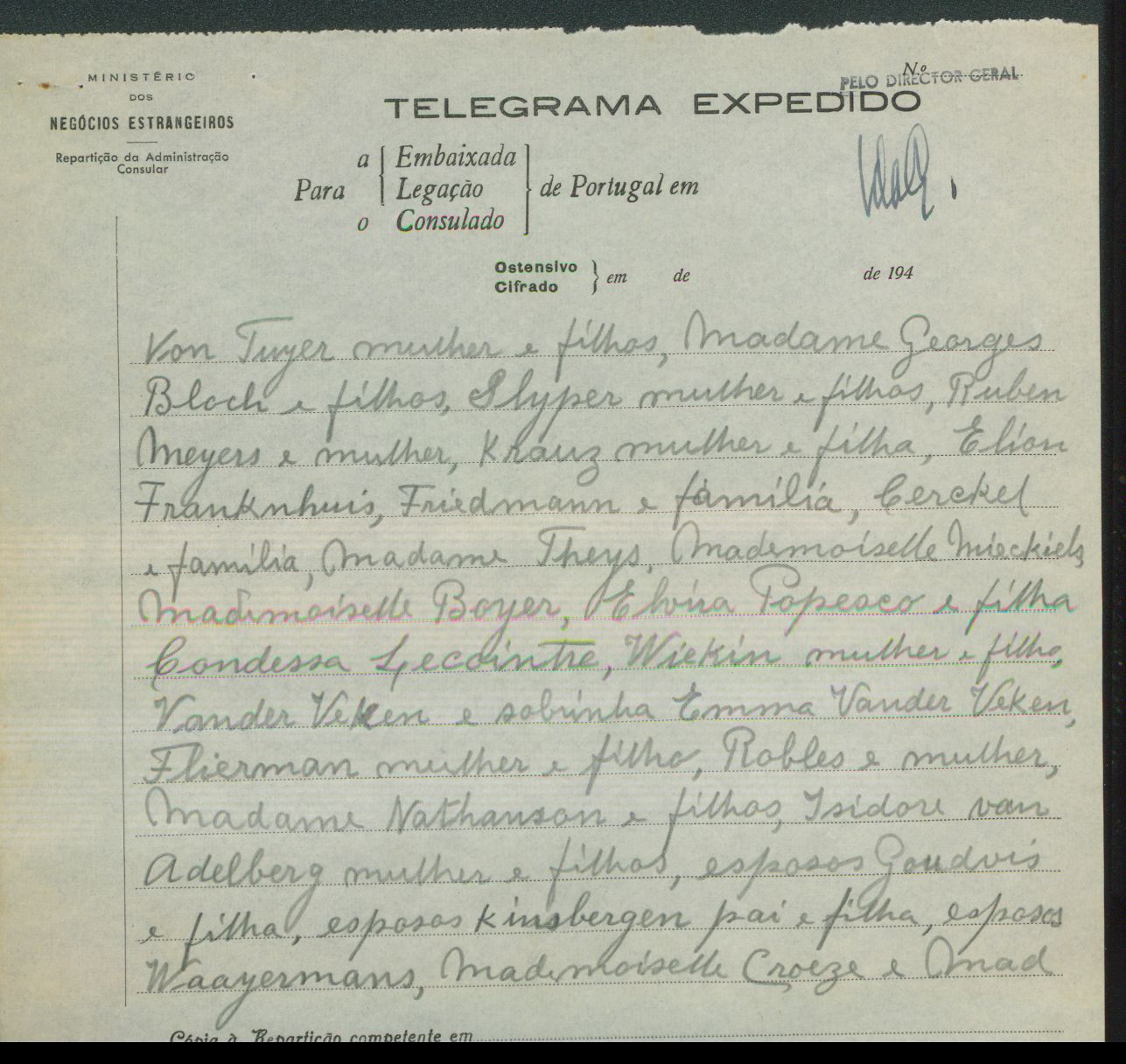 Telegram from Salazar denying visas to this family and others - Courtesy of the Portuguese Ministry of Foreign Affairs archives, Lisbon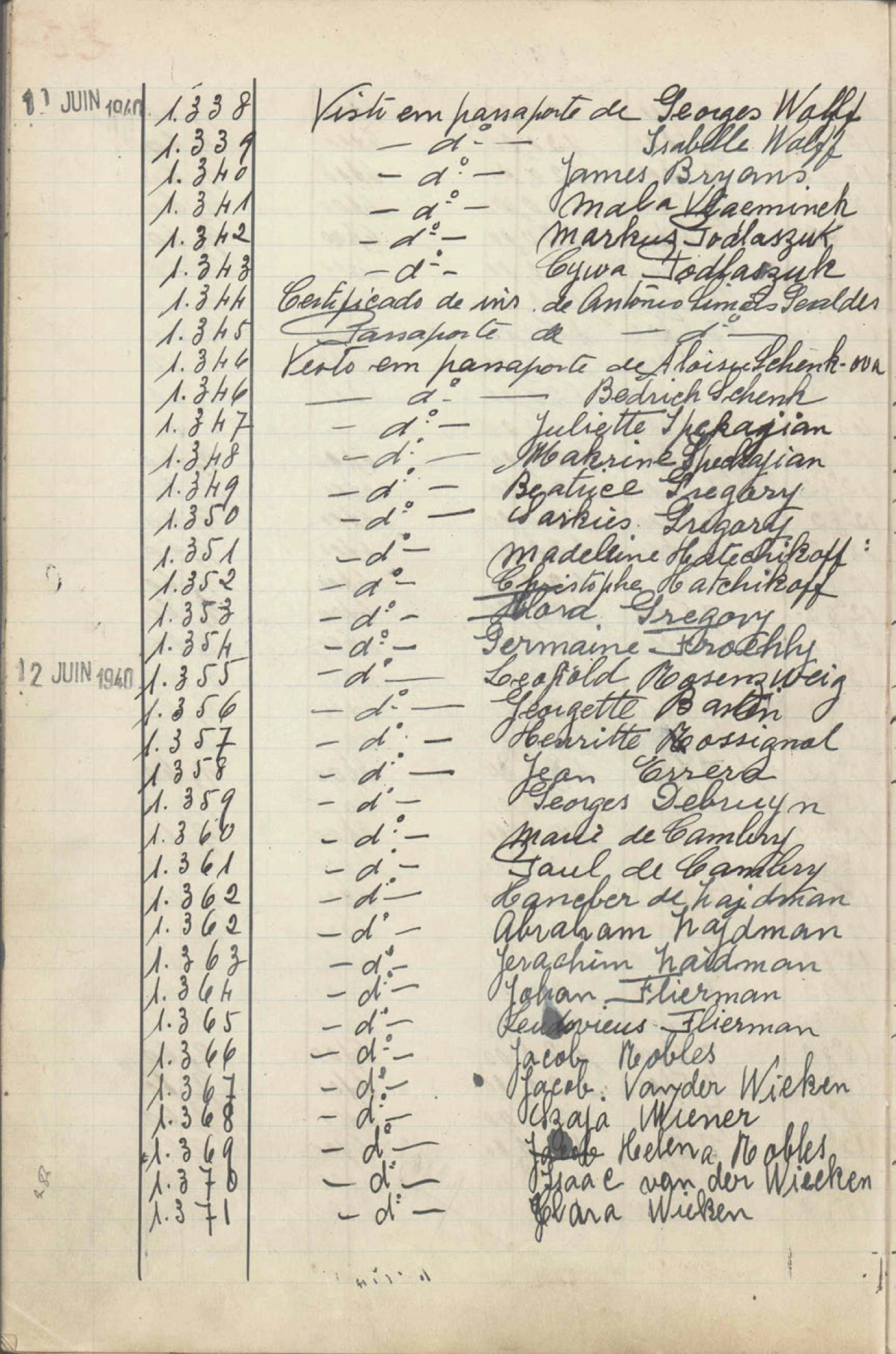 Page of Sousa Mendes Visa Registry Book listing this family and others - Courtesy of the Ministry of Foreign Affairs archives, Lisbon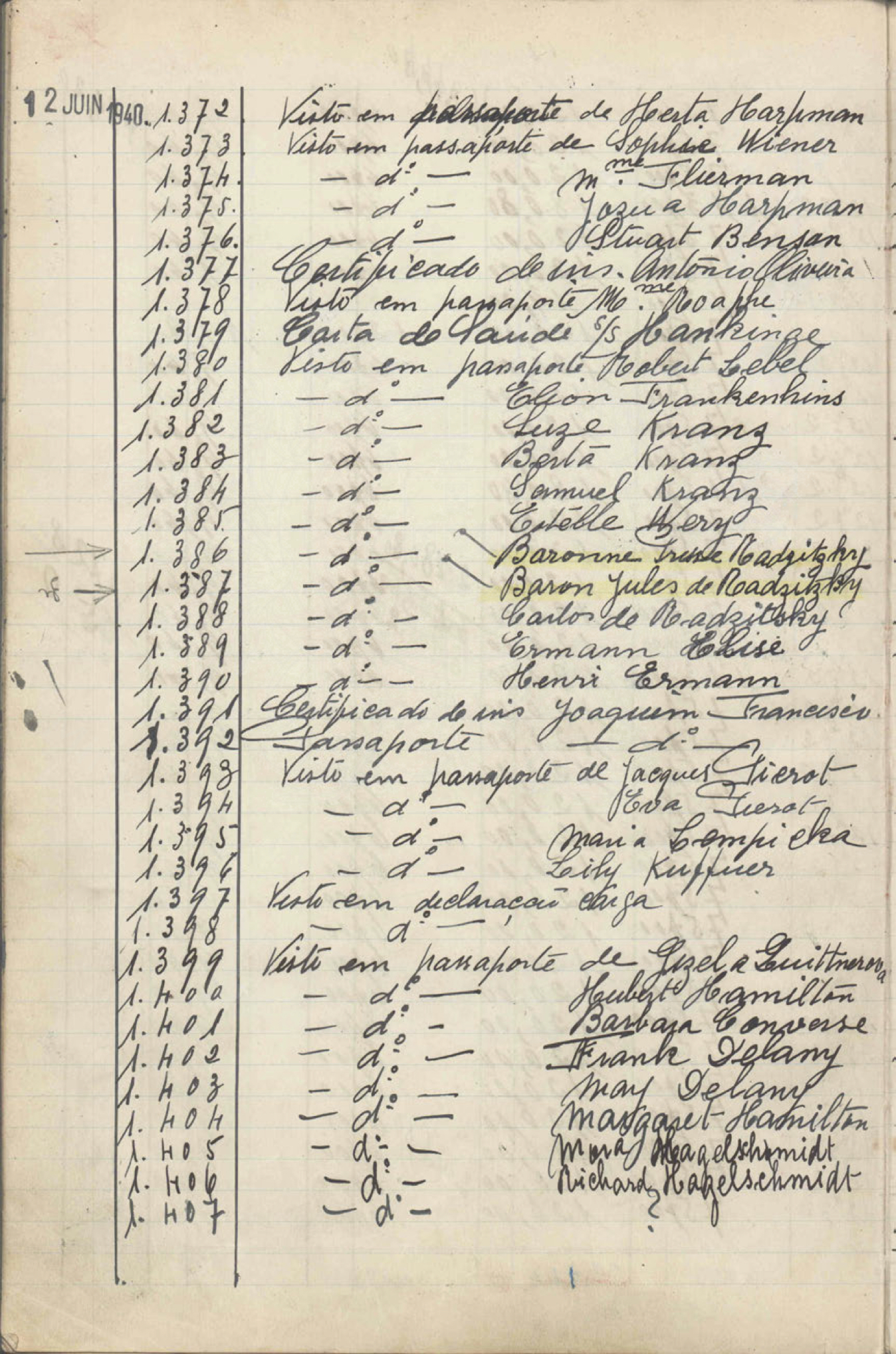 Page of Sousa Mendes Visa Registry Book listing this family and others - Courtesy of the Ministry of Foreign Affairs archives, Lisbon