Gutwirth/Hartogs/Lustig
Visa Recipients
GUTWIRTH, Benjamin Wolf

P

A


Age 34 | Visa #1845
GUTWIRTH, Chaja/Helena née HIRSCHFELD

P


Age 51
GUTWIRTH, Gisele Charlotte

P


Age 19
GUTWIRTH, Grietjen
Age 2
GUTWIRTH, Jacob

A


Age 48 | Visa #2217
GUTWIRTH, Marcel
Age 17
GUTWIRTH, Marguerite Leonore

P


Age 13
GUTWIRTH, Sara Lea née LUSTIG

P


Age 33
GUTWIRTH, Szymon/Simon

P


Age 48
GUTWIRTH, Tonia

P


Age 15
HARTOGS, Nelly née GUTWIRTH

P


Age 26
HARTOGS, Renatus

P


Age 31
LUSTIG, Chaja

P


Age 42
LUSTIG, Charlotte
Age 43
LUSTIG, Jan/Bohumil
Age 37
LUSTIG, Nathan

P

A


Age 47 | Visa #2195
About the Family
The numbered visas on the list were issued by Aristides de Sousa Mendes in Bordeaux on June 17 and 18, 1940.
The GUTWIRTH and LUSTIG families crossed into Portugal. Jacob GUTWIRTH and his son Marcel sailed from Lisbon to New York on the vessel Manhattan in July 1940. Bohumil LUSTIG and his wife Charlotte were in Figueira da Foz, Portugal in July 1940, and they sailed to New York on the Guine in November 1940. Nelly HARTOGS was joined later in Portugal by her husband Renatus HARTOGS, and they both sailed on the Nyassa from Lisbon to New York in November 1940. Sailing on the Lourenço Marques in February 1941 were: Benjamin, Sara and Grietjen GUTWIRTH; Szymon and Chaja GUTWIRTH with their daughters Gisele, Tonia and Marguerite; and Nathan and Chaja LUSTIG.
Szymon GUTWIRTH had two sisters who also received visas from Aristides de Sousa Mendes and emigrated through Portugal: Temerla CENSOR and Rosa ROTTENBERG. Their cousin, Henri FREUDMANN also crossed into Portugal and may have been the recipient of a visa authorized by Sousa Mendes or his subordinates.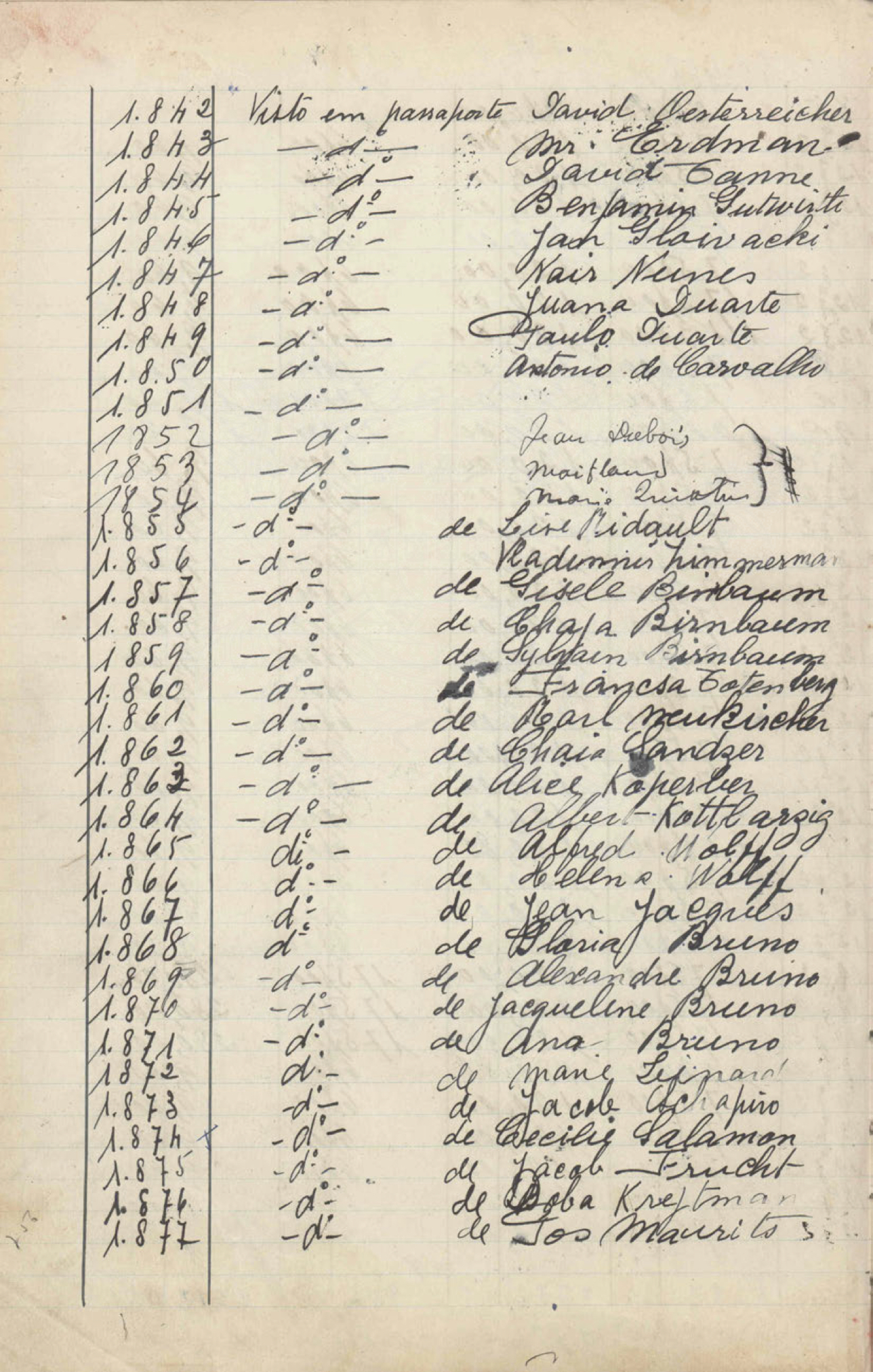 Page of Sousa Mendes Visa Registry Book listing this family and others - Courtesy of the Ministry of Foreign Affairs archives, Lisbon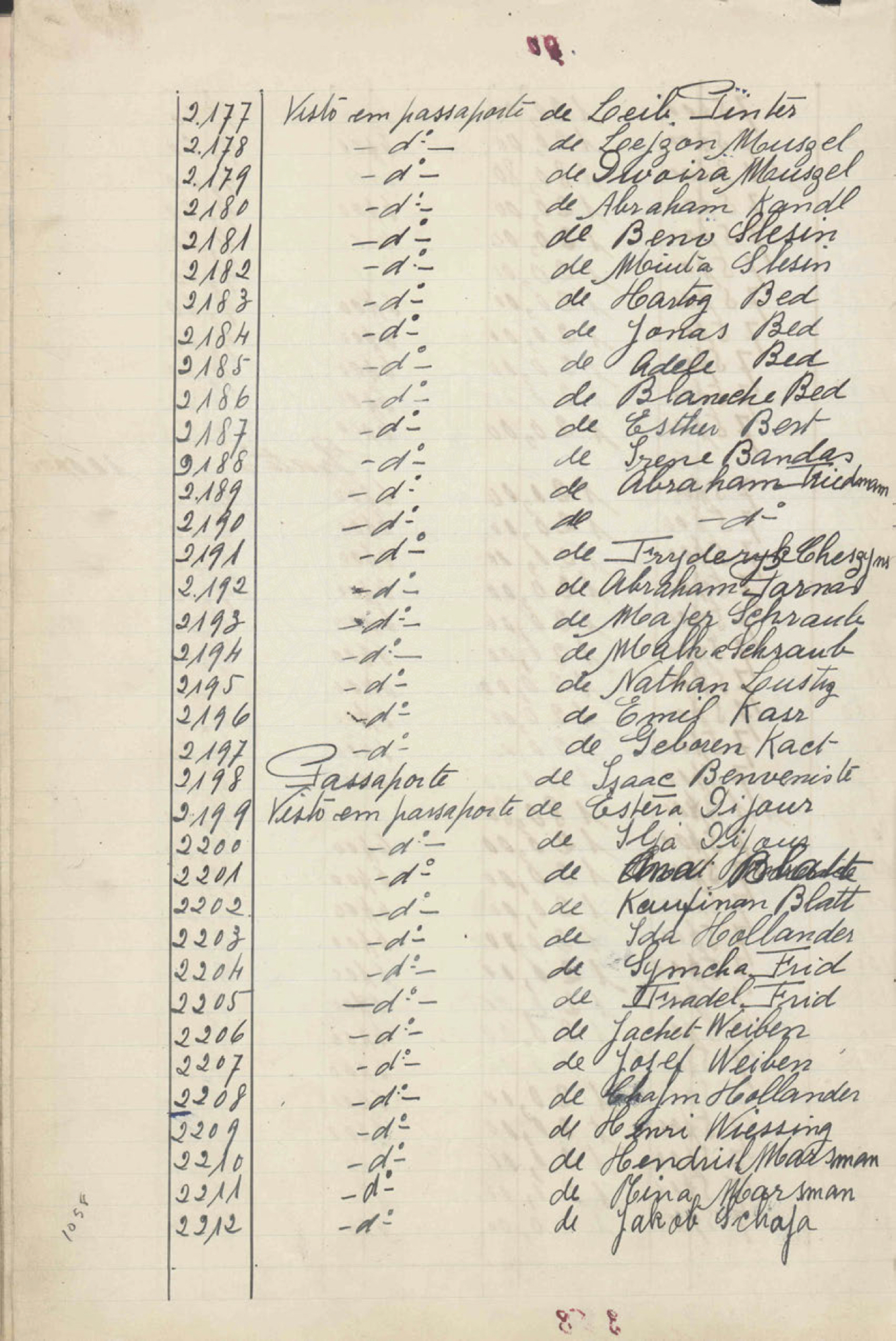 Page of Sousa Mendes Visa Registry Book listing this family and others - Courtesy of the Ministry of Foreign Affairs archives, Lisbon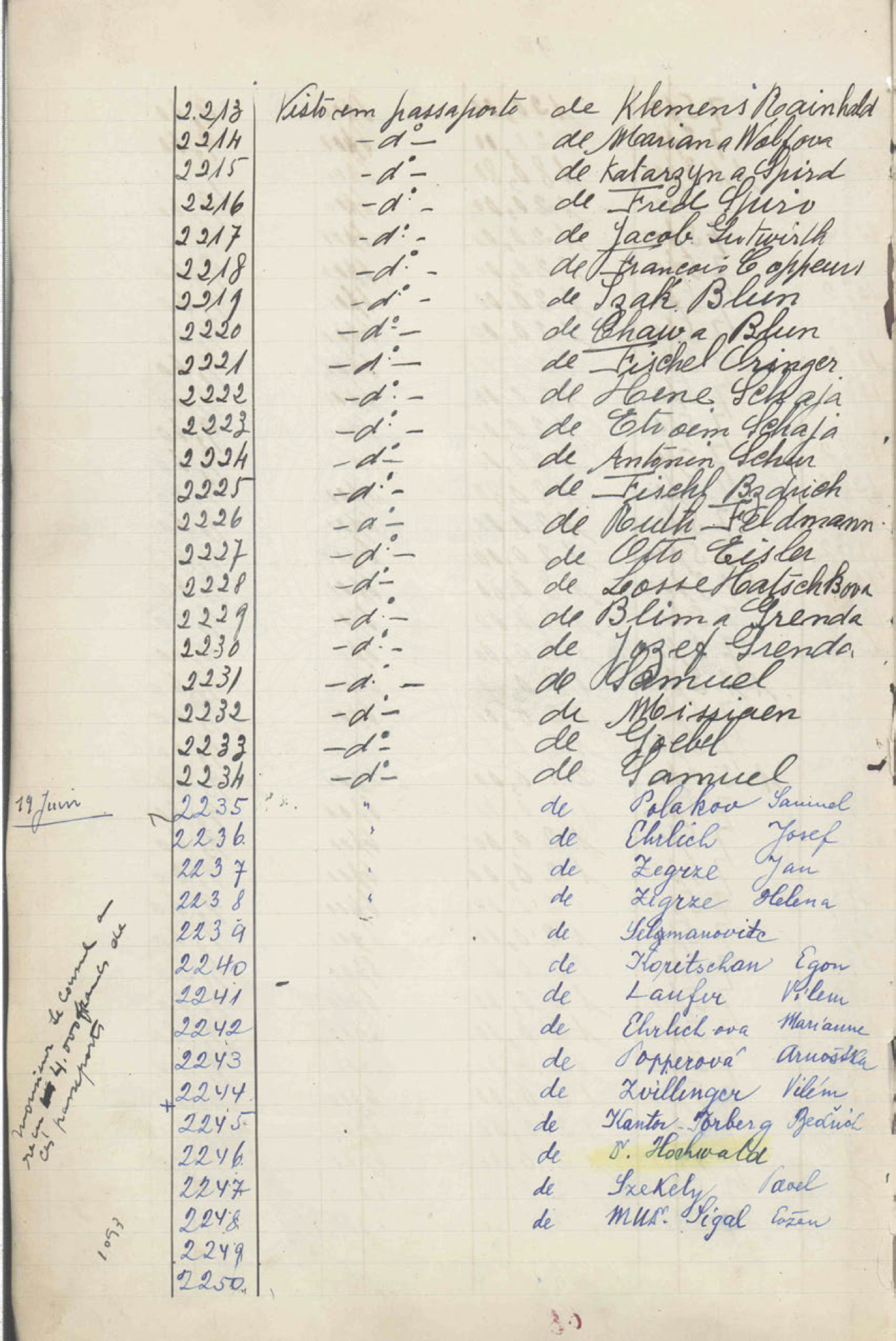 Page of Sousa Mendes Visa Registry Book listing this family and others - Courtesy of the Ministry of Foreign Affairs archives, Lisbon