Hartog
Visa Recipients
HARTOG, Arthur

P

A


Age 49 | Visa #1589
HARTOG, Ellen

P

A


Age 23 | Visa #1586
HARTOG, Harold Samuel

A


Age 23 | Visa #1542
HARTOG, Jeannette Seraphina Elise née CATZ

P

A


Age 48 | Visa #1585
HARTOG, Robert/Robbert

P

A


Age 21 | Visa #1587
HARTOG, Rose-Marjan

P

A


Age 14 | Visa #1590
About the Family
The HARTOG family received their visas from Aristides de Sousa Mendes in Bordeaux on June 14, 1940.
The family crossed into Portugal. Arthur and Jeannette ("Jenny") HARTOG, along with their children Ellen and Rose-Marjan, sailed on the vessel Cassequel from Lisbon to Philadelphia in July 1940.
In August 1940, Harold HARTOG sailed on the ship Nea Hellas from Lisbon to New York.
Robert HARTOG went from Lisbon to New York in December 1940 on the ship Exeter, and eventually settled in Canada.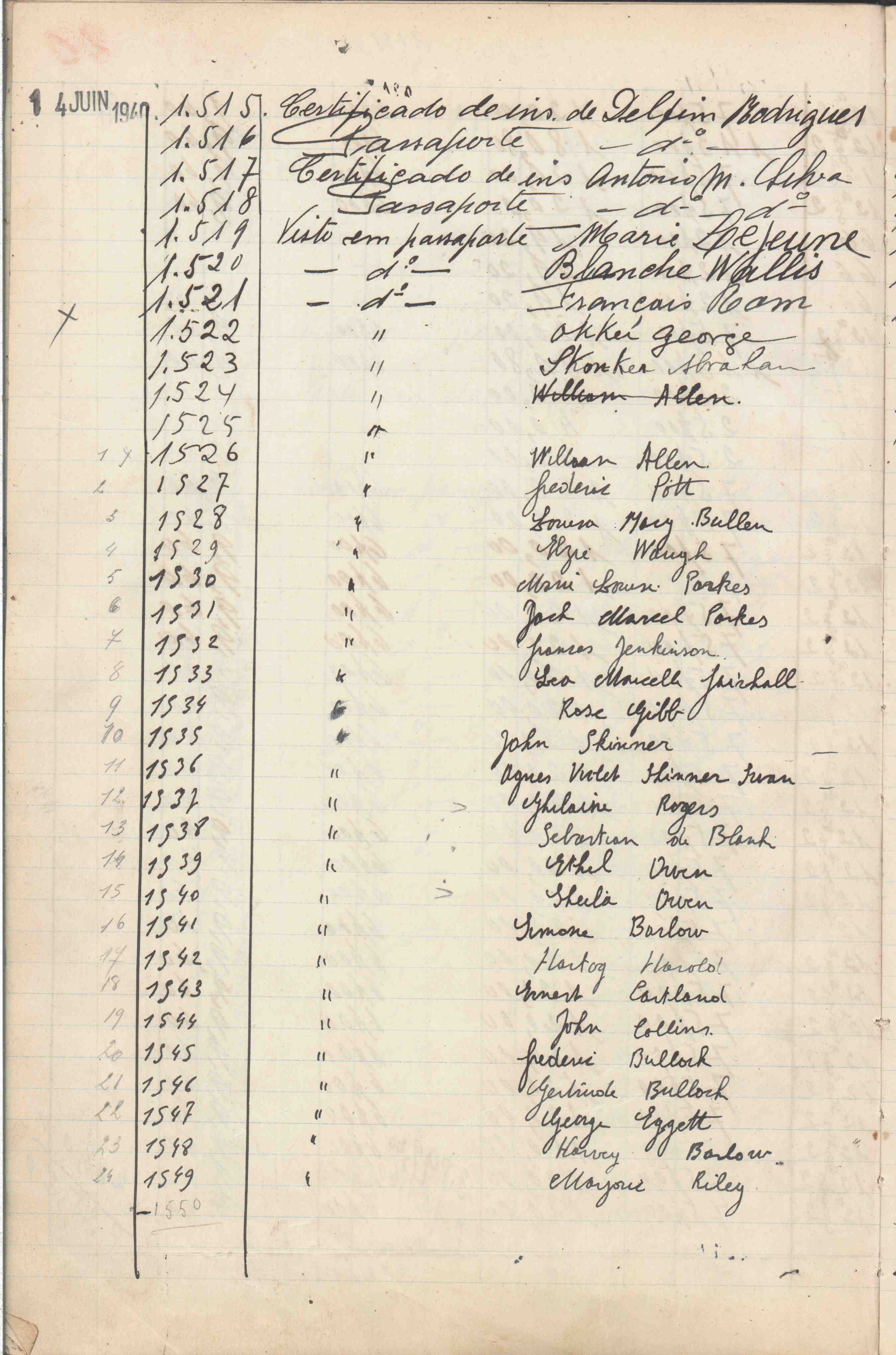 Page of Sousa Mendes Visa Registry Book listing this family and others - Courtesy of the Ministry of Foreign Affairs, Lisbon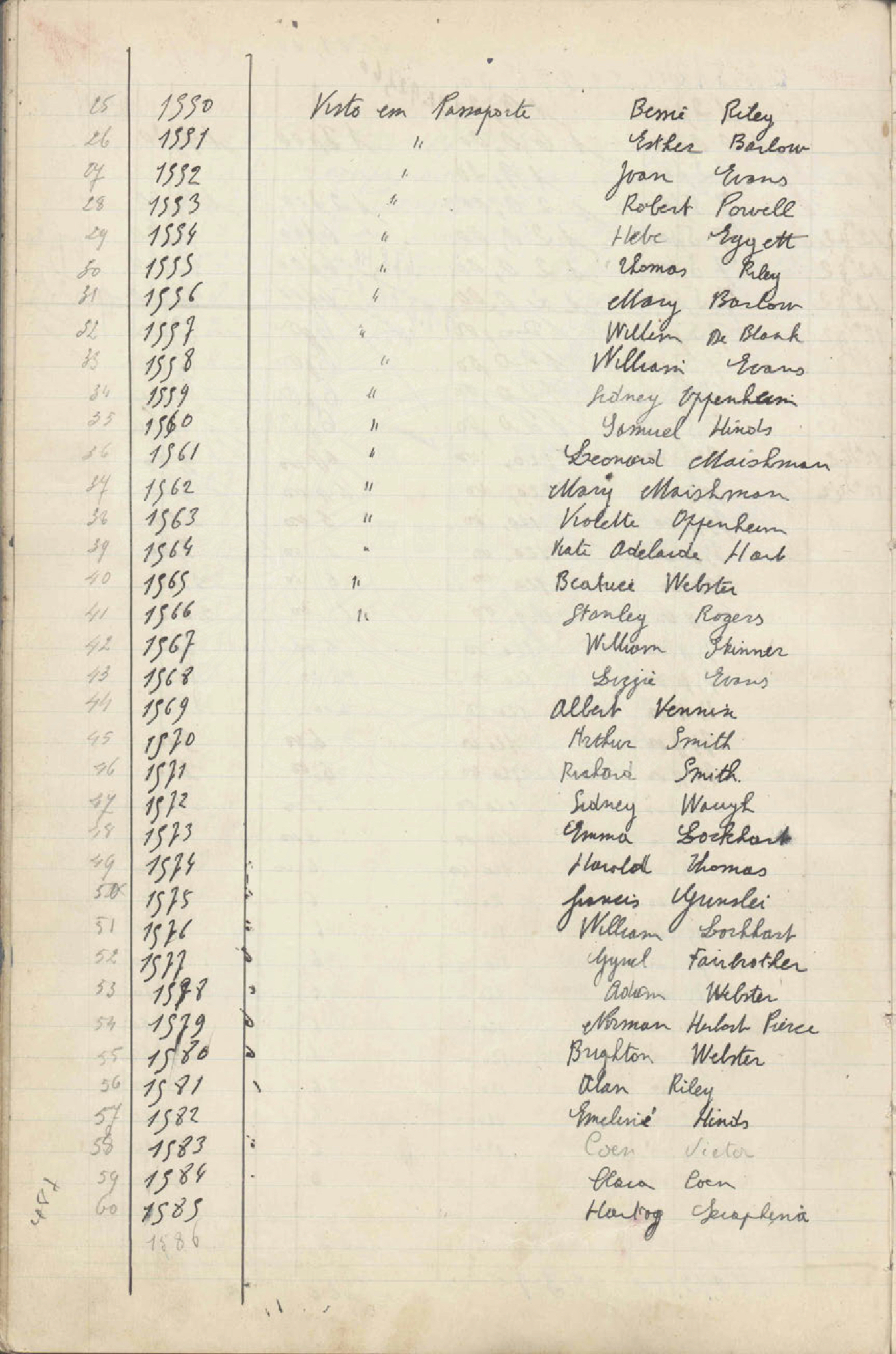 Page of Sousa Mendes Visa Registry Book listing this family and others - Courtesy of the Ministry of Foreign Affairs archives, Lisbon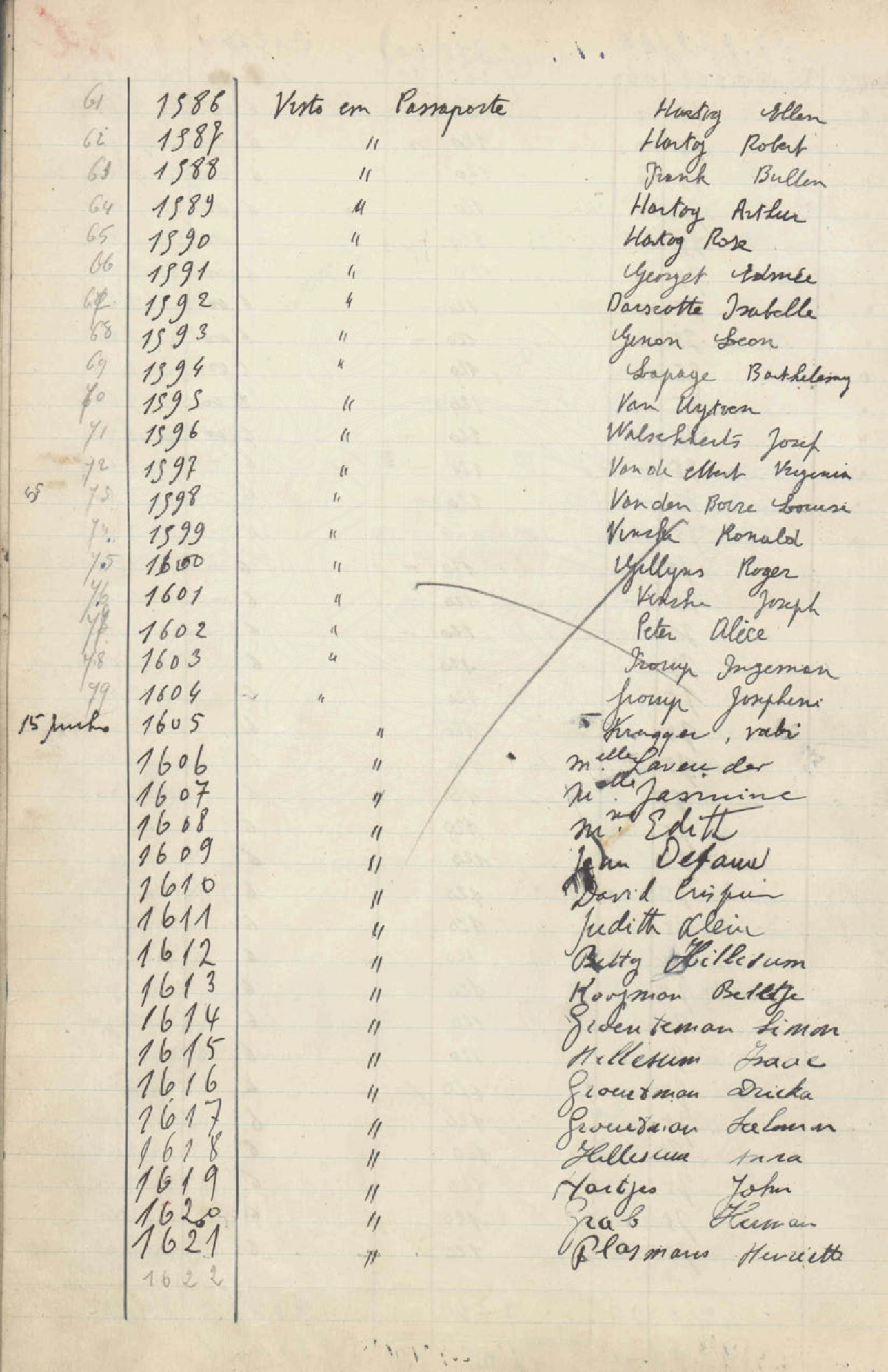 Page of Sousa Mendes Visa Registry Book listing this family and others - Courtesy of the Ministry of Foreign Affairs archives, Lisbon