Popper
Visa Recipients
POPPER, Frantisek

A


Age 44 | Visa #2252
POPPER, Jan
Age 33
POPPER, Joseph/George/Jiri

A


Age 62 | Visa #1467
POPPEROVA, Ella née STERNSCHUSS

A


Age 53 | Visa #1469
POPPEROVA, Ernestine Arnostka

A


Age 57 | Visa #2243
POPPEROVA, Lisbeth

A


Age 17 | Visa #1468
About the Family
The POPPER family received visas from Aristides de Sousa Mendes in Bordeaux on June 14 and 19, 1940.
They crossed into Portugal. Jiri, Ella and Lisbeth POPPER traveled from Lisbon to Vera Cruz, Mexico on the vessel Quanza in August 1940. The family settled in Mexico.
Ernestine POPPEROVA and her son Jan POPPER traveled to Cuba. From there they sailed to New York on the vessel Mexico in November 1940.
Jiri POPPER was a prominent Czech banker. When he and his family left Prague in 1938 their home was appropriated by the Nazis and used as their Prague headquarters. At the end of the war the Czech government claimed the home as national property and presented it as a gift to Russia in appreciation for that country's role in liberating Prague. The Russians converted the home into an Embassy, which it continues to be to this day. The POPPER family has been fighting the Czech and Russian governments for the return of their home since 1945, but without success.
See http://en.wikipedia.org/wiki/Embassy_of_Russia_in_Prague.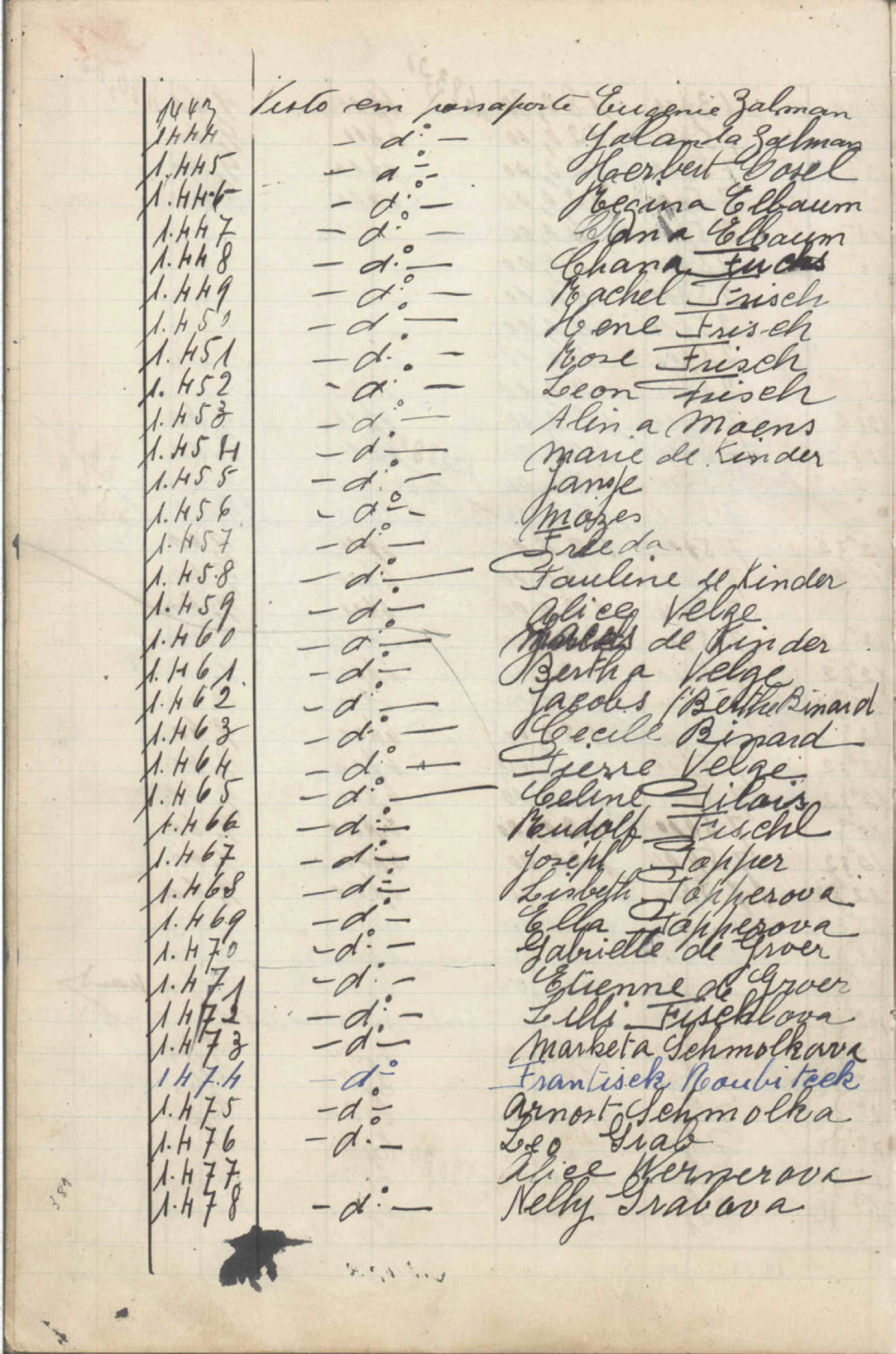 Page of Sousa Mendes Visa Registry Book listing this family and others - Courtesy of the Ministry of Foreign Affairs archives, Lisbon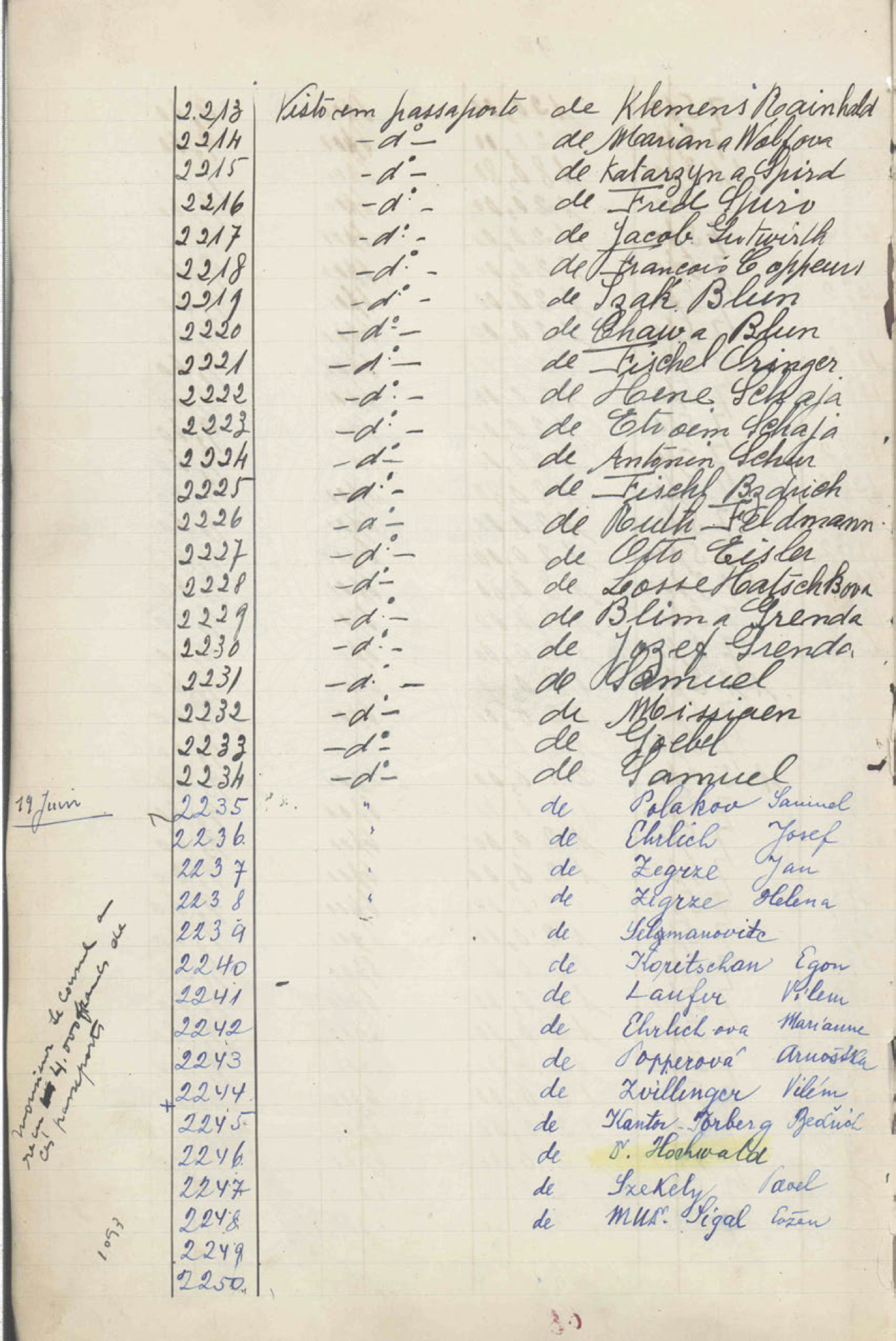 Page of Sousa Mendes Visa Registry Book listing this family and others - Courtesy of the Ministry of Foreign Affairs archives, Lisbon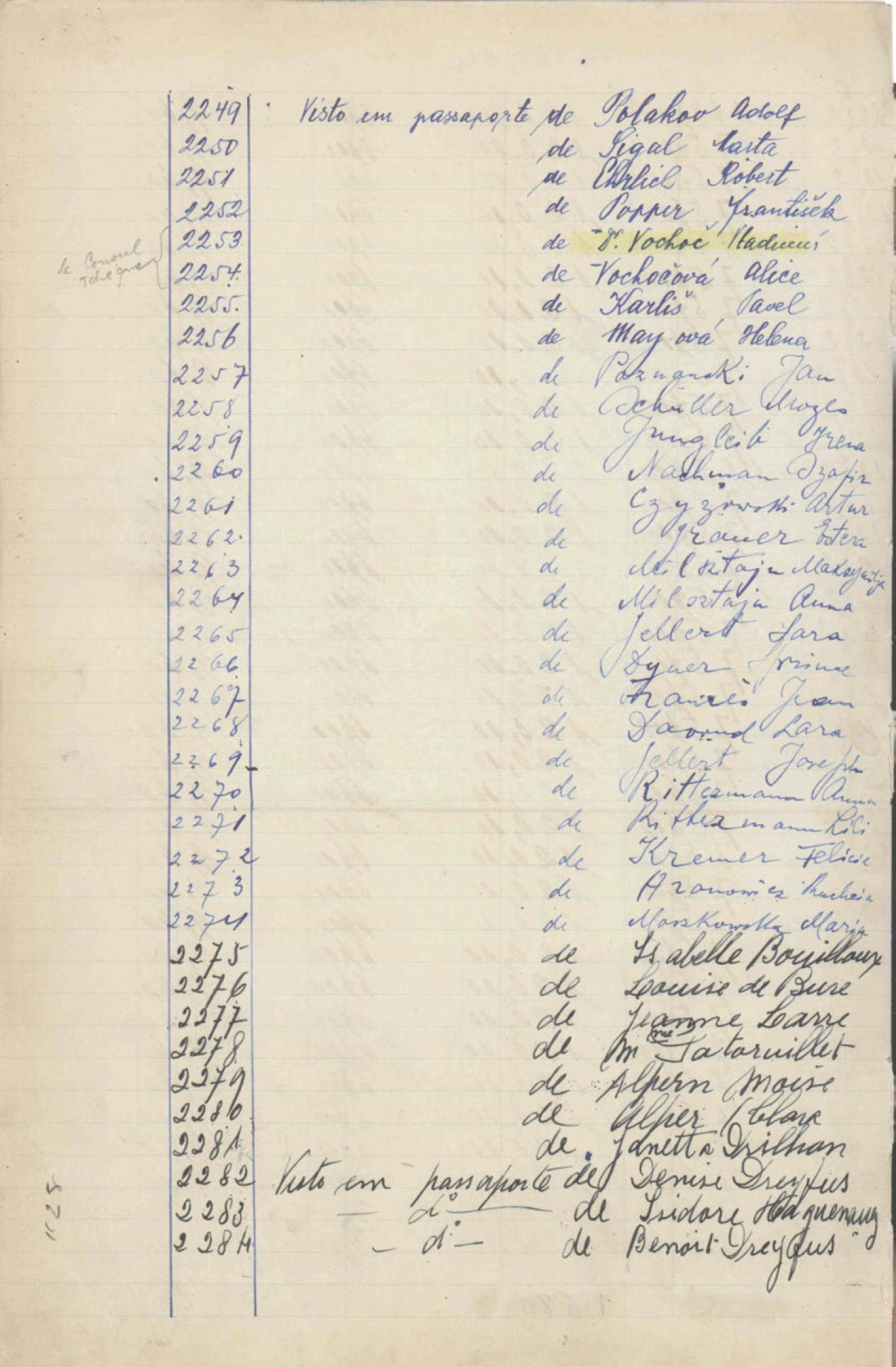 Page of Sousa Mendes Visa Registry Book listing this family and others - Courtesy of the Ministry of Foreign Affairs archives, Lisbon