Rubin
Visa Recipients
RUBIN
Age child
RUBIN, Fanny née NAMENWIRTH

P


Age 34
RUBIN, Joseph
Age 9
RUBIN, Rebecca
Age 4
RUBIN, Schifra née SCHAPIRO

P


Age 36
RUBIN-HEBENSTREIT, Hirsch

P

A


Age 46 | Visa #1041
RUBIN-HEBENSTREIT, Izrael

P

A


Age 36 | Visa #1039
About the Family
Brothers Hirsch and Izrael RUBIN, Polish citizens, received their visas from Aristides de Sousa Mendes in Bordeaux on May 29, 1940, along with their families.
They crossed into Portugal, where the brothers were arrested and jailed by agents of the Portuguese secret police for being in possession of unauthorized Portuguese visas. Police document in this matter can be seen below.
Izrael, Fanny and Joseph RUBIN traveled on the vessel Siboney in February 1941 from Lisbon to New York.
Hirsch, Shifra and their two daughters also emigrated to the United States.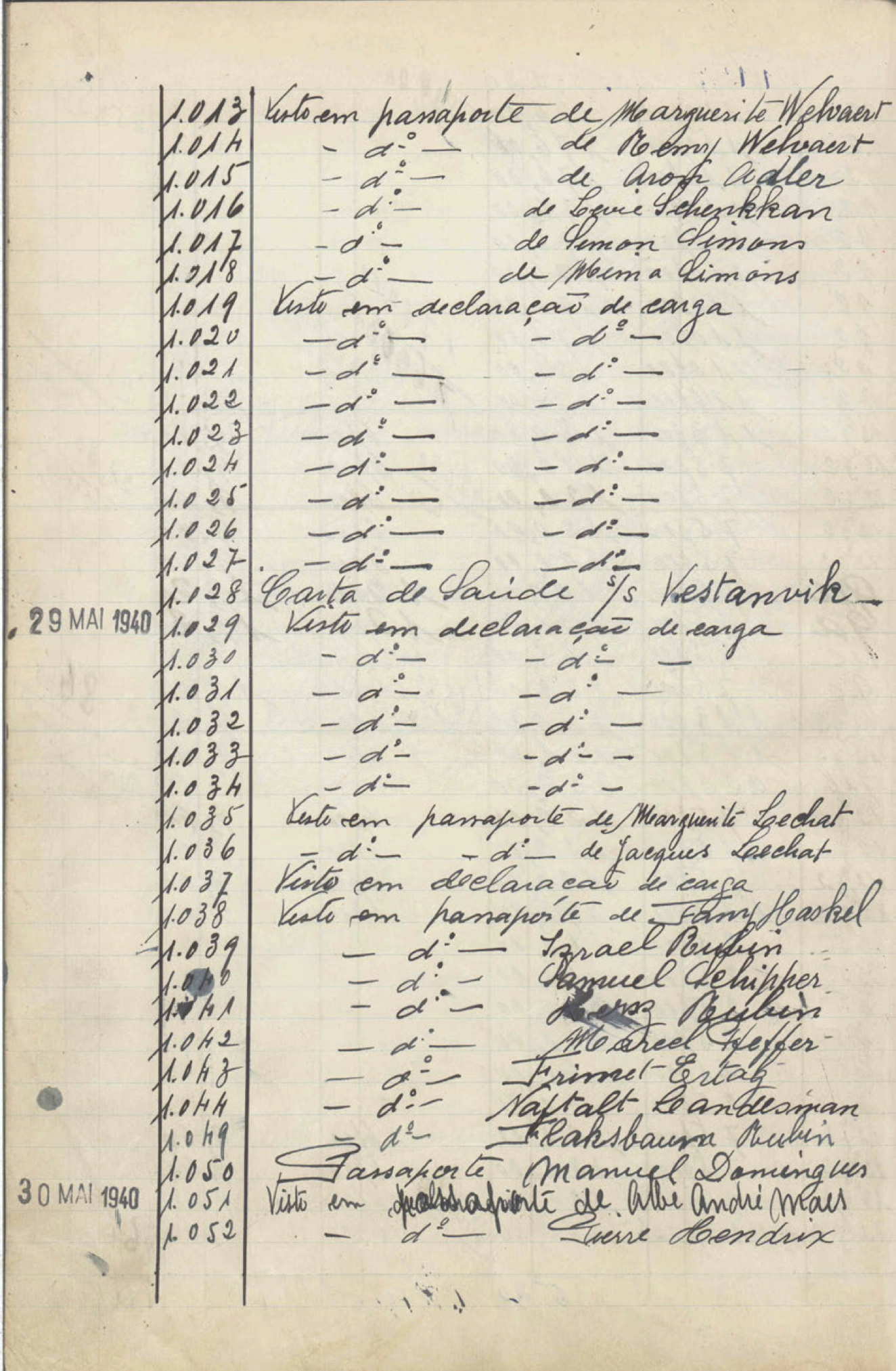 Page of Sousa Mendes Visa Registry Book listing this family and others - Courtesy of the Ministry of Foreign Affairs archives, Lisbon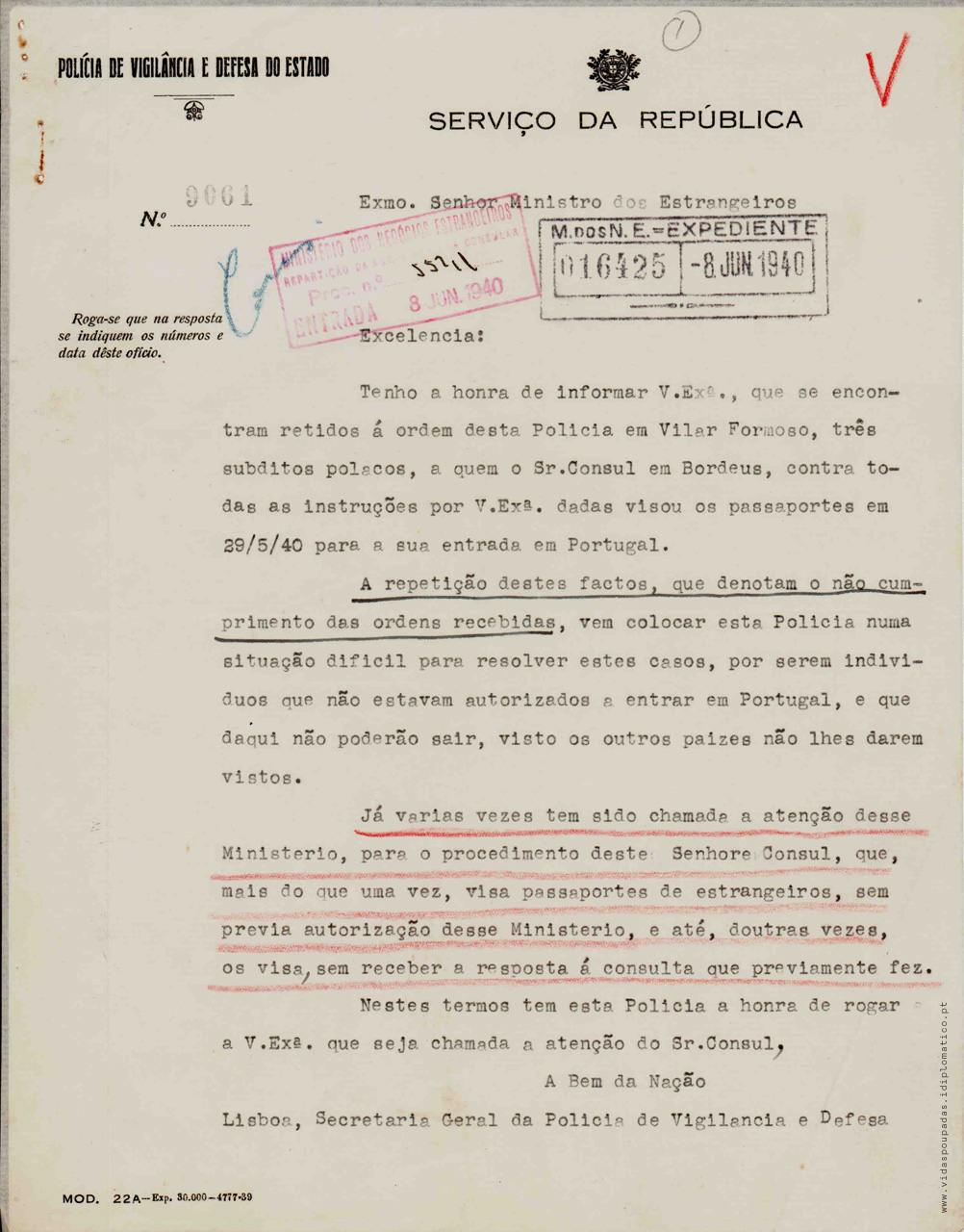 Police report of arrest of Naftali LANDESMAN, Hirsch RUBIN and Izrael RUBIN in Vilar Formoso on June 8, 1940 for being in possession of unauthorized Portuguese visas - Courtesy of the Ministry of Foreign Affairs archives, Lisbon