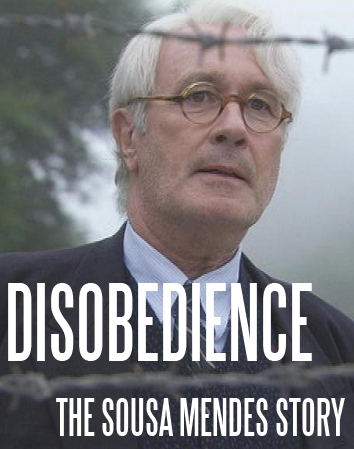 Temple Beth Shalom presents the award-winning docudrama Disobedience: The Sousa Mendes Story.  There will be a question & answer session following the showing led by Robert Jacobvitz, chair of the Sousa Mendes International Advisory Council.  Light refreshments will be served.  Parking available.  The synagogue is disability accessible.
Directions:  The Temple is located within Century Village in Boca Raton, between Yamato Road and Kimberly Boulevard. Upon arriving at the entrance, announce to the gate attendant you are visiting to see the movie at Temple Beth Shalom.  Directions will be given.
Cost $5 for members, $7 for non-members, cash or check.
Contact for inquiries:  Michael Hamerman, event coordinator: cellular phone: 908-451-0721 or mikehamerman@gmail.com