1 PM LOS ANGELES • 4 PM NEW YORK
xxxxx
An extraordinary story! In 1942, 38 men, women and children slid down a cold, muddy hole in the ground, seeking refuge from the war above in a pitch-black underground world where no human had gone before. These five Ukrainian Jewish families created their own society where young men bravely ventured into the harrowing night to collect food, supplies and chop firewood. The girls and women never left, surviving underground longer than anyone in recorded history. Held together by an iron-willed matriarch, after 511 days, the cave dwellers, ages 2 to 76, emerged at war's end in tattered clothes, blinded by a sun some children forgot existed. Despite all odds, they had survived.
The remarkable true story of No Place on Earth starts out as a mystery. While exploring some of the longest caves in the world in southwestern Ukraine in the 1990s, American caver Chris Nicola stumbled upon unusual objects… a shoe a comb, some buttons, a key. Was the vague rumor true, that some Jews had hidden in this cave during WWII and if so, had any survived to tell their tale? 67 years later, Chris leads four of the survivors, and their family members, back to Ukraine to say thank you to the cave.
xxxxx
THE SCHEDULE
⇒ October 28-31, watch Janet Tobias's film No Place on Earth on your home device. A link will be provided to all who register.
⇒ Sunday, October 30 at 4:00 p.m. US Eastern Time, tune into the panel discussion.  A link will be provided to all who register.
xxxxx
SEE THE TRAILER
xxxxx
MEET THE PANEL
xxxxx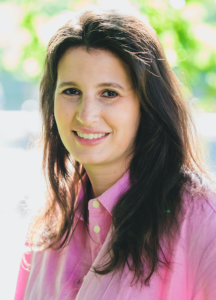 Erin Grunstein Halpern lives in Montreal with her husband and four children. She studied at McGill University and subsequently completed her Masters at the University of Montreal, where she trained to be a pediatric physical therapist, specializing in neurodevelopment. In her spare time, she developed a love for being creative in the kitchen and trained to be a food photographer. Erin shares her recipes on her instagram page @erin.eats.mtl, where she focusses on simple and healthy(ish) recipes for the busy family. Erin is the granddaughter of four Holocaust survivors and grew up being both mesmerized and horrified by their stories. She was fortunate to be able to travel with her grandfather, Saul Stermer, to Ukraine for the filming of No Place on Earth.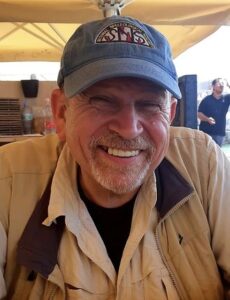 Chris Nicola is the cave explorer who uncovered the evidence that Jewish families had inhabited the caves of Ukraine during World War II. A New York law enforcement officer and union organizer, he has been an amateur explorer since the 1970s. He founded the Priest's Grotto Heritage Project, a genocide awareness project in which the grandchildren of those who lived in Priest's Grotto Cave during the Holocaust work hand-in-hand with the grandchildren of those who lived above the cave in building an exhibit to honor what those courageous families did so long ago, and hopefully, by keeping this story alive, prevent such genocides as the Holocaust from ever happening again.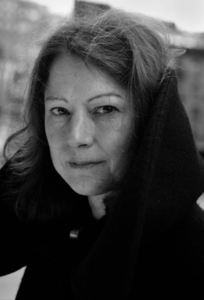 Janet Tobias is an Emmy Award-winning filmmaker. She started her film and television career at CBS' 60 Minutes as Diane Sawyer's associate producer. She then moved to PBS where she created and executive produced the award-winning program Life 360. She made her theatrical debut in 2012 with No Place On Earth, which debuted at the Toronto International Film Festival and was released by Magnolia Pictures in the US and Senator in Europe and was nominated for a Writers Guild Award. Janet Tobias is also an adjunct assistant professor of Medicine at Mount Sinai School of Medicine and a research professor of Global Public Health at NYU. She was a member of the Drug Forum of the Institute of Medicine, National Academy of Sciences from 2009 to 2015.
xxxxx
Registration for this program is closed.