11 AM LOS ANGELES • 2 PM NEW YORK
9 PM JERUSALEM
xxxxx
"I flew to the Entebbe operation as an Israeli, and returned to Israel as a Jew." – Rami Sherman
This year marks the 45th anniversary of history's most daring and influential rescue: the 1976 Operation Thunderbolt, during which Israeli commandos liberated more than 100 hostages held by German and Palestinian terrorists in Entebbe, Uganda. Meet one of the mission's leaders, Rami Sherman, who served as an officer in Israel's top commando unit, and Boaz Dvir, an award-winning nonfiction storyteller who spent the past decade researching this operation, to hear a new take on an operation that continues to impact America's counterterrorism strategy.
xxxxx
MEET THE PANEL
xxxxx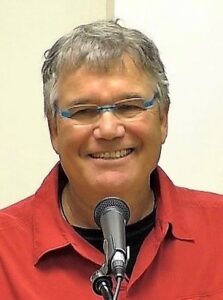 Rami Sherman (right) is one of the heroes of the legendary Entebbe rescue operation. The son of Holocaust survivors who came to Israel in 1945, he grew up and was educated in the kibbutz system. He enlisted in the Israeli army in 1972 and was accepted into a Special Forces elite unit. After completing the combat soldier course, he was sent to Officers School in order to return and receive command of a squad within the unit. In 1976, when an Air France airliner was hijacked and rerouted to Entebbe, he was the Operations Officer of the unit, under the command of Yoni Netanyahu. He began telling his story in 2016, on the occasion of the 40th anniversary of the rescue at Entebbe. He is married, with two children and five grandchildren.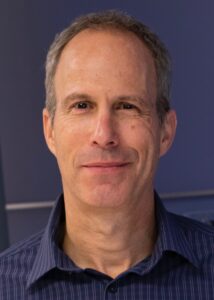 Israeli-American filmmaker Boaz Dvir (left) tells stories of ordinary people who transform into trailblazers: an inner-city schoolteacher who becomes a disruptive innovator (Discovering Gloria); a truck driver who becomes a child-protection activist (Jessie's Dad); a Holocaust survivor who sets out to kill his father's Nazi executioner (Cojot); and a flight engineer who leads a secret, illegal operation to prevent what he views as a second Holocaust (A Wing and a Prayer, winner of Best Documentary at the 2016 Fort Lauderdale International Film Festival). He serves on the Journalism faculty of Penn State University, where he also directs the Holocaust, Genocide & Human Rights Education Initiative. He is the author of Saving Israel (2020).
xxxxx
Registration for this program is closed.xxxxx
This program is co-sponsored by the Holocaust, Genocide and Human Rights Educational Initiative at Penn State University. For a press release on this program, click here.