1 PM LOS ANGELES • 4 PM NEW YORK
xxxxx
During the Second World War, some tens of thousands of Jewish children were saved from almost certain death by non-Jewish neighbors, friends, or even — in many cases — total strangers. These rescuers, men and women of uncommon decency, did everything from bringing Jewish children into their families under false identities to securing hiding places in closets, attics, or hastily-dug bunkers. What happened between these children, their parents, and their rescuers is the focus of Aviva Slesin's groundbreaking film, Secret Lives.
xxxxx
SEE THE TRAILER
xxxxx
THE SCHEDULE
⇒ September 30-October 3, watch Aviva Slesin's film Secret Lives on your home device. A link will be provided to all who register.
⇒ Sunday, October 2 at 4:00 p.m. US Eastern Time, tune into the program with our distinguished panel of guests.  A link will be provided to all who register.
xxxxx
MEET THE PANEL
xxxxx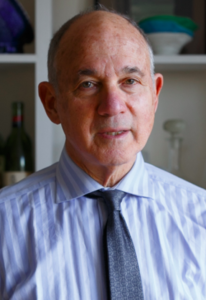 Peter Hellman is a journalist and author of seven books, including Courage was Stronger than Fear, which profiles Christian and Muslim rescuers of Jews from countries under Nazi thrall. Originally published in 1980 as Avenue of the Righteous, after the tree-lined path at Yad Vashem in Jerusalem that honors rescuers, the book has gone through multiple American editions as well as British, Italian, Dutch, Polish, and Hebrew editions. The book includes an early description in English of the heroism of Aristides de Sousa Mendes, Portuguese Consul in Bordeaux in 1940. Hellman also wrote the text for The Auschwitz Album, reproducing the only known photographs showing newly arriving Jewish deportees at the killing camp in the spring of 1944. He lives in New York.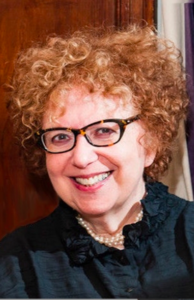 Aviva Slesin, right, is an Academy Award-winning documentary filmmaker. Her films include The Ten-Year Lunch: The Wit and Legend of the Algonquin Round Table, which won the Oscar for best documentary, Voices in Celebration, about the National Gallery of Art, Directed by William Wyler, about the Hollywood director, and Secret Lives: Hidden Children and Their Rescuers During World War II, which the New York Times named as one of the ten best documentaries of 2003. Her films were showcased at the Sundance Film Festival. From 2007-18, Ms. Slesin was on faculty at NYU's Tisch School of the Arts, where she currently teaches a Master Class in documentary filmmaking. Ms. Slesin is a member of both the Directors Guild of America and The Academy of Motion Picture Arts and Sciences.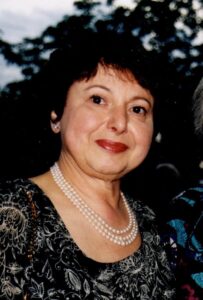 Dr. Noémi Perelman Mattis, left, is a psychologist in private practice in Salt Lake City, Utah. She was a hidden child in Brussels during the Holocaust, while her parents Chaim and Fela Perelman founded and led the Jewish Resistance there. She earned a JD from the University of Brussels, graduating first in her class, and a Ph.D. in Psychology from Columbia University. She specializes in the treatment of adult survivors of childhood trauma. She has been a member of the Governor's Commission on the Status of Women and a Co-Chair of the Utah State Task Force on Ritual Abuse. Dr. Mattis lectures widely and gave an invited address at the international gathering in Jerusalem of the hidden children of Belgium.  Hear a bit of her story at this link.
xxxxx
Tickets are by donation of any amount. We suggest a minimum donation of $18 per household, but please give more if you can and less if you need to. You will be asked to enter the amount you wish to donate. All contributions are 100% tax-deductible.