1 PM LOS ANGELES • 4 PM NEW YORK
xxxxx
The history of Black-Jewish cultural interaction primarily focuses on how Jews adopted and adapted Black vernacular music — ragtime, jazz, swing, R&B and blues, etc. — as performers, promoters, managers, club owners and record labels. However, what has never before been explored were the African-Americans who performed Yiddish and cantorial music in and for the Jewish community, in theaters on record, radio and in concert between the World Wars. The talk will honor the memory of now forgotten Black cantor Thomas LaRue Jones. The talk will feature historic graphics and translations of period Yiddish newspaper previews, ads and reviews and the playing of his only known Yiddish and Hebrew recording.
xxxxx
MEET THE DISTINGUISHED SPEAKERS
xxxxx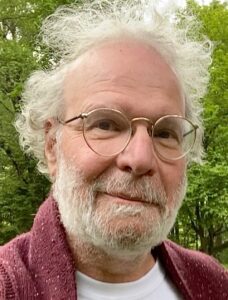 Henry Sapoznik, right, is an award-winning record and radio producer, author, and ethnomusicologist in the fields of Yiddish and American popular and traditional culture. He is featured in the film Hava Nagila (The Movie). A five-time Grammy-nominated producer, he won the 2002 Peabody award for his 13-part NPR series "The Yiddish Radio Project" — the collection of which was acquired by the American Folklife Center of the Library of Congress in 2011. Sapoznik's most recent reissue box set is  Protobilly: The Minstrel and Tin Pan Alley Roots of Country Music 1892-2017 (2019). He is working on a book about the shvartze khazonim — the Black cantors.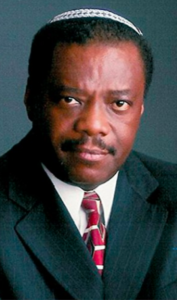 Rabbi Capers Funnye, left, works to bring diverse communities into the Jewish fold. This work is most apparent working with the Lemba community of South Africa, the Ibo communities in Nigeria, Ghana and Cameroon, and the Abayudaya of Uganda. He earned a Bachelor of Arts in Hebrew Literature and rabbinic ordination from the Israelite Board of Rabbis in Queens, NY. He earned a BA degree in Jewish Studies and an MS in Human Service Administration from the Spertus Institute of Judaica in Chicago, IL. Rabbi Funnye is a Board member of the Chicago Board of Rabbis, the Jewish Council on Urban Affairs (past President), HIAS, the Chicago Theological Seminary, the Chicago Institute for Psychoanalysis and Kulanu, and is the Chief Rabbi of the International Israelite Board of Rabbis. Rabbi Funnye has lectured throughout the United States, Europe and Africa.
xxxxx
Registration for this program is closed.
xxxxx