11 AM LOS ANGELES • 2 PM NEW YORK
7 PM LONDON • 9 PM JERUSALEM
xxxxx
What is the mystery of goodness?  This question is at the core of the film The Rescuers by Emmy Award-winning filmmaker Michael King who examines the stories of a dozen diplomat rescuers during the Holocaust. The film follows Stephanie Nyombayire, a young Rwandan anti-genocide activist, and Sir Martin Gilbert, the renowned Holocaust historian, as they travel across 15 countries and three continents interviewing survivors and descendants of the diplomats. A powerful and important film!

xxxxx
SEE THE TRAILER
xxxxx
xxxxx
THE SCHEDULE
⇒ June 11-14, watch Michael King's film The Rescuers on your home device. A link will be provided to all who register.
⇒ Sunday, June 13 at 2:00 p.m. US Eastern Time, tune into the program with our distinguished panel of guests.  A link will be provided to all who register.
xxxxx
MEET THE PANEL
xxxxx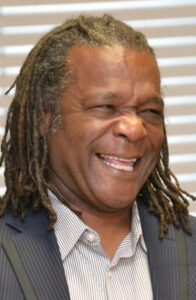 Emmy Award-winning filmmaker Michael King has produced, directed and written films for three decades. He is an Adjunct Professor of Film at Arizona State University, The Sidney Poitier New American Film School. His film Rapping with Shakespeare examines how an inner city English teacher used hip-hop and rap to help his students access the works of Shakespeare. King holds film degrees from the University of Amsterdam and the Amsterdam Academy of Arts. He is currently developing the Rescuers Last Chance project — to tell the stories of all 35+ diplomats recognized as Righteous Among the Nations. King is a member of the Directors Guild of America. In 2009, he was awarded Switzerland's Carl Lutz Medal of Freedom.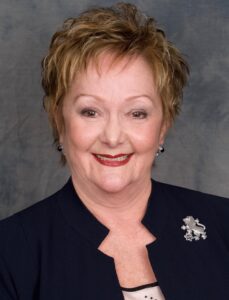 Joyce D. Mandell, the Executive Producer of The Rescuers, is a successful businesswoman and philanthropist who is actively involved in civic, arts and cultural organizations. She and her son, Bruce, have a long-time relationship with film director Michael King. She is past President and Chairman of the Board of the Greater Hartford Jewish Community Center, the first woman to serve in those positions, and presently serves as a Trustee for the Jewish Community Foundation of Greater Hartford. She is also involved in the Koby Mandell Foundation, whose goal is to help Israeli families cope with the emotional and psychological trauma that affects victims of terrorism.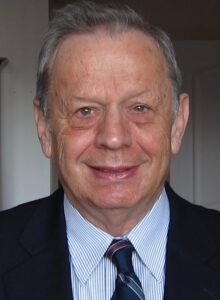 Dr. Mordecai Paldiel headed the Righteous Among the Nations Department at Yad Vashem from 1982-2007. His books include The Path of the Righteous, Sheltering the Jews, Saving the Jews, Diplomat Heroes of the Holocaust, Saving One's Own: Jewish Rescuers During the Holocaust and The Righteous Among the Nations. He teaches at Stern College and Touro College and serves on the Board of the Sousa Mendes Foundation. Thanks to his efforts, there is now a square named for Aristides de Sousa Mendes as well as a street named for Raoul Wallenberg, both in Jerusalem. He is a member of the B'nai Brith committee in Israel honoring Jewish rescuers of Jews during the Holocaust.
xxxxx
Registration for this program is closed.
xxxxx
This program is co-presented with the Carl Lutz Circle.