An unsung hero who should be widely known! In Berlin in the 1930's, the civil rights of Jews were systematically stripped away. A young rabbi refused to be silent. His name was Joachim Prinz and he set out to restore the self-esteem of the German Jews. Expelled from Germany in 1937, Prinz arrived in the United States, where he witnessed racism against African Americans and realized that the American ideal was not a reality. Prinz became a leader of the civil rights movement and spoke at the 1963 March on Washington, declaring, "Bigotry and hatred are not the most urgent problem. The most urgent, the most disgraceful, the most shameful and the most tragic problem is silence." 
xxxxx
WATCH THE TRAILER
xxxxx
THE SCHEDULE
xxxxx
⇒ Prior to the November 1 program, watch the film on your home device. Cost:  $6.99 for a 72-hour rental.  To rent the film please click here.
⇒ November 1 at 4:00 p.m. US Eastern Time, tune into the discussion with our distinguished panelists.  A link will be provided to all who register.
xxxxx
MEET THE SPEAKERS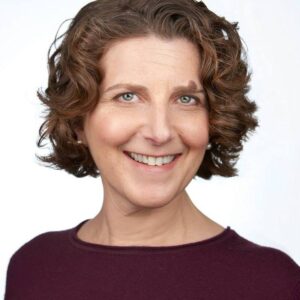 Filmmaker Rachel Eskin Fisher is a Philadelphia native with a Ph.D. in Religious Studies from the University of California, Santa Barbara. She was the founding Director of the Genealogy Institute at the Center for Jewish History in New York. With Rachel Pasternak, she co-produced and co-directed the short documentary Remembering Oswiecim and the documentary Joachim Prinz: I Shall Not Be Silent. She is currently working on a screenplay about the first female Cabinet Secretary in the U.S., Frances Perkins. She lives in Maplewood, NJ with her family.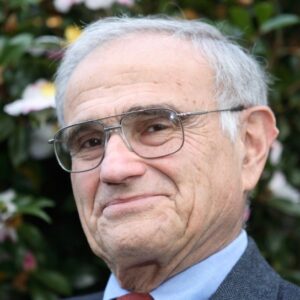 Michael A. Meyer (right) is the editor of Joachim Prinz, Rebellious Rabbi: An Autobiography–the German and Early American Years. Born in Berlin, Dr. Meyer grew up in Los Angeles and graduated from UCLA. His doctorate is from Hebrew Union College-Jewish Institute of Religion in Cincinnati, where he served as Professor of Jewish History until his recent retirement. His books include The Origins of the Modern Jew, Response to Modernity: A History of the Reform Movement in Judaism, and Rabbi Leo Baeck: Living a Religious Imperative in Troubled Times.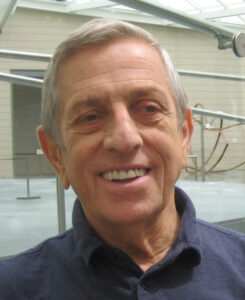 Jonathan J. Prinz (left) was ordained at the Hebrew Union College-Jewish Institute of Religion. He served for nearly a decade alongside his father Joachim Prinz as a rabbi of their 1,000-family synagogue in Newark, NJ. While there, he was a founder of a community action anti-poverty agency. He left the rabbinate for what he expected to be a career in politics, but changed course in the wake of Robert F. Kennedy's assassination. He then joined a small Wall Street firm working for one of its founders, Sanford I. Weill, who would go on to form Citigroup. Today he lives in North Carolina where he serves as a mentor to young entrepreneurs.
xxxxx
Registration for this program is closed.