A beautiful and touching film! This program will present the Youth Aliyah movement of the 1930s and its rescue of thousands of Jewish teenagers from Germany and Poland who would otherwise have been trapped by the Nazis. One of the leaders of this movement was the American-born Henrietta Szold, who was also the founder of Hadassah. We will watch a short documentary film, Broken Branches, about Michla Gelfand, a Polish girl of fourteen who was saved in this way. The film is gorgeous, with a mixture of animation and live action, and this is a rescue operation that is not widely known.  Not to be missed! 
xxxxx
STILLS FROM THE FILM BROKEN BRANCHES
(click on the thumbnails to enlarge)
Broken Branches is the winner of the Pulcinella Award for Best Educational and Social Film, Cartoons on the Bay 2015 | Best Short, Haifa International Film Festival 2014 | Best Women's Short, Cleveland International Film Festival 2015 | Best Short Documentary, Athens Ohio International Film and Video Festival 2014 | Gold Award, The Robinson International Short Film Competition 2015 | Best Short, Israeli Film Festival in Nice, France 2016 | Best Short, Athens Georgia Jewish Film Festival 2016
THE SCHEDULE
xxxxx
⇒ January 8-11, watch Ayala Sharot's film Broken Branches on your home device. A link will be provided to all who register.
⇒  Sunday, January 10 at 2:00 p.m. US Eastern Time, tune into the discussion with our distinguished panelists. Dr. Shulamit Reinharz will provide the historical framework, and filmmaker Ayala Sharot will take us behind the scenes and bring us into her creative process. Marcie Natan will speak about the continuation of Youth Aliyah today. A link will be provided to all who register.
xxxxx
MEET THE PANEL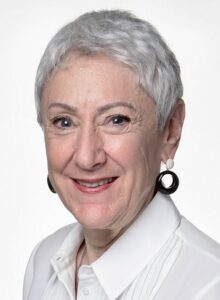 Marcie Natan (right) is the Chair of Youth Aliyah and is the Past National President of Hadassah. She has served the organization since her early twenties. Marcie joined Hadassah and rose to President of the Eastern Pennsylvania Region. A former National Vice President, she has also served as Chair of Planned Giving & Estates, Major Gifts, Unit Assessment, and Hadassah College. Her positions have included National President's Training Chair, National Secretary, and National Treasurer. Marcie has traveled to Israel more than 100 times, including visits during both intifadas and the 2006 Lebanon War. Her time in Israel has intensified her passion and honed the perspective she has brought to Hadassah's National Board and Executive Committee, and the Hadassah Foundation Board.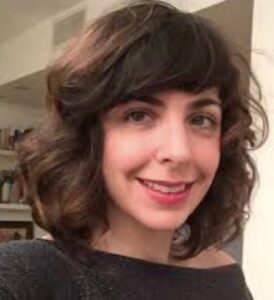 Ayala Sharot (left) is an independent film director and animator with a fresh approach to documentary film making. A graduate of Central St. Martin's College, in 2006 she directed Foreigners, a short animated documentary about foreigners who live in London, which was later adapted for MTV Bloom. Her film Broken Branches, an animated documentary based on her grandmother's life story, has won many awards. Ayala is also an accomplished animation director, and her work features in animated documentaries, historical and educational museums, music videos and title sequences for film and television.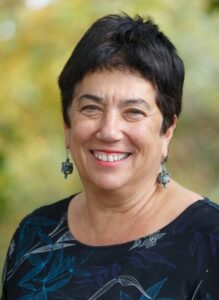 Dr. Shulamit Reinharz (right) was born in Amsterdam and grew up in the United States with long stays in Israel. She earned her B.A. from Barnard College and her Ph.D. from Brandeis University, both in sociology. She is the author of thirteen books, including American Jewish Women and the Zionist Enterprise (Brandeis, 2005); Observing the Observer (Oxford, 2011); and One Hundred Years of Kibbutz Life (Transaction, 2011). Dr. Reinharz is a member of an Israeli research team studying differences in Covid-19 responses on kibbutzim, moshavim and community settlements. She is completing A Memoir in Four Hands, a book about her father's Holocaust experience. Dr. Reinharz is a popular lecturer who has spoken frequently about Israeli films. In 2017, she retired from Brandeis and became Professor Emerita.
xxxxx
Registration for this program is closed.