Dr. Feng Shan Ho was a Chinese diplomat stationed in Vienna during the time of Kristallnacht. Thanks to him, thousands of Jewish refugees were able to escape to Shanghai, where they found a safe haven. Feng Shan Ho was recognized in 2000 as Righteous Among the Nations.  Together we will watch a 20-minute preview of the new PBS film Harbor from the Holocaust (2020, dir. Violet Du Feng). Then meet the diplomat's daughter Manli Ho, a journalist, who will be in dialogue with Holocaust historian Dr. Mordecai Paldiel and Shanghai survivor Dr. Lotte Lustig Marcus. Representing programming partner WNET will be Ed Hersh, who will introduce the film.
xxxxx
xxxxx
SEE THE TRAILER
xxxxx
MEET THE SPEAKERS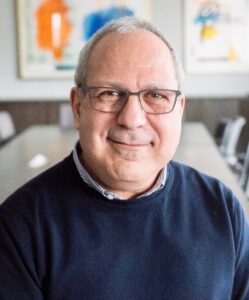 Ed Hersh has served as a Senior Programming Consultant to WNET for almost a decade, where he helps develop and oversee major reporting and editorial projects on critical subjects such as America's crumbling infrastructure, poverty and inequality, and climate change. He is currently the project director of a new initiative reporting on the frightening rise in hate and anti-Semitism worldwide. Hersh is a veteran industry consultant, journalist, producer, and media executive, having previously served in major roles at ABC News, A&E Network, and Discovery Communications. He is a frequent speaker and panelist at industry events.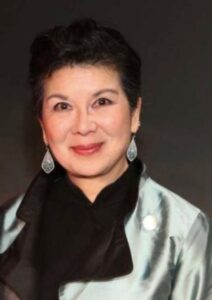 Manli Ho, the daughter of the Chinese diplomat rescuer Dr. Feng Shan Ho, has been painstakingly uncovering and documenting her late father's humanitarian work for the past two decades and is working on a book. She created the historic photographic exhibit On the Wings of the Phoenix: Feng Shan Ho and the Rescue of Austrian Jews, which has been shown in Washington, D.C., San Francisco, New York and Israel. Born in Cairo, Egypt, Manli grew up in Mexico, Bolivia and Colombia. A Smith College graduate, she was a reporter for the Boston Globe, and was on the reporting team that earned the paper a Pulitzer Prize in 1975 for coverage of the Boston school desegregation crisis. In 1981, she helped found China Daily, China's national English language newspaper in Beijing, and continued to serve as a consultant to the paper on coverage of the Olympics and the launching of its US edition. She was also a reference specialist for the Boston-based executive search firm of Isaacson Miller.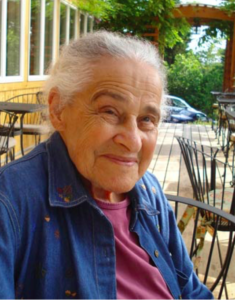 Dr. Lotte Lustig Marcus was born in Vienna, Austria, in 1927 to a large, harmonious Jewish family until the Anschluss of March 1938 shattered their lives. Lotte's father obtained Dr. Feng Shan Ho's visas from the Chinese Consulate in Vienna, and the family fled to Shanghai. After her father died of cancer, Lotte began to work at the age of 14 — teaching, buying/selling Japanese imports, and running a business. She suffered from amoebic dysentery and narrowly escaped death from the bombings toward the end of the war. In 1947, after eight difficult years in Shanghai, Lotte and her mother came to the United States. She earned a Ph.D. in Psychology at the age of 58, and established herself in private practice. She was married to the late writer Alan Richard Marcus. Together they ran an innovative language program for Hispanic agricultural workers called "English on Wheels" in Salinas, California which is now housed at Stanford University. Alan Marcus's novels and Lotte's poetry are housed at Steve Kettman's Santa Cruz Writing Center.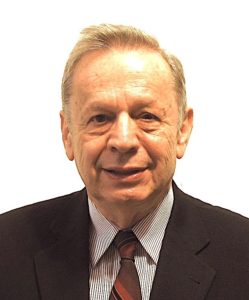 Dr. Mordecai Paldiel headed the Righteous Among the Nations Department at Yad Vashem from 1982-2007. His books include The Path of the Righteous, Sheltering the Jews, Saving the Jews, Diplomat Heroes of the Holocaust, Saving One's Own: Jewish Rescuers During the Holocaust and The Righteous Among the Nations. He teaches at Stern College and Touro College and serves on the Board of the Sousa Mendes Foundation. Thanks to his efforts, there is now a square named for Aristides de Sousa Mendes and a street named for Raoul Wallenberg in Jerusalem. He was instrumental in having Feng Shan Ho recognized by Yad Vashem as Righteous Among the Nations.
xxxxx

This program is presented in partnership with The WNET Group.
xxxxx
PLEASE NOTE:  Registration for this program is now closed.
TO ALL WHO REGISTERED:  Instructions will be emailed to you on Friday, September 4 and again on Sunday, September 6.