Eva Zelig's documentary An Unknown Country tells the story of European Jews who fled Nazi persecution to find refuge in an unlikely destination: Ecuador. This small South American country, barely known at the time, took them in when most had closed their doors. Featuring first hand accounts, family photos and archival material, the film opens a window on the exiles' perilous escape and difficult adjustment as they remade their lives in what was for them an exotic, unfamiliar land.
xxxxx
WATCH THE TRAILER
xxxxx
THE SCHEDULE
xxxxx
⇒ January 22-25, watch Eva Zelig's film An Unknown Country on your home device. A link will be provided to all who register.
⇒  Sunday, January 24 at 4:00 p.m. US Eastern Time, tune into the discussion with our distinguished panelists. A link will be provided to all who register.
xxxxx
MEET THE PANEL
xxxxx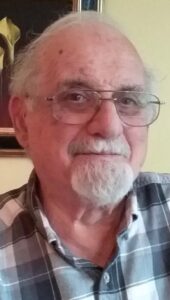 Dr. Abramo Ottolenghi was born in Turin, Italy in 1931. After Mussolini promulgated the racial laws, his family emigrated to Ecuador in 1939. His family, together with other Italian Jewish refugees, founded LIFE — a pharmaceutical laboratory in Quito, Ecuador. After pursuing his Masters Degree at the University of Pennsylvania he returned to Quito to work at LIFE. He then returned to the University of Pennsylvania, obtaining his Ph.D. in 1956 in the department of Medical Microbiology. Today he is Professor Emeritus of the department of Medical Microbiology in the College of Medicine at The Ohio State University. Dr. Ottolenghi is active in Rotary projects in Ecuador and the Dominican Republic. Married for 63 years, he and his wife Joan have four grown children, 7 grandchildren, and 5 great-grandchildren.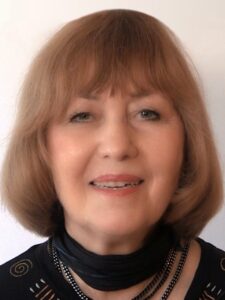 Eva Zelig, born in Ecuador, is an award-winning producer/writer whose work has appeared on PBS, The Learning Channel, ABC, and National Geographic TV. An Unknown Country was nominated for a New York Emmy award and best documentary by Barcelona Planeta Film Festival. She has won two Emmys: for the Learning Channel documentary, Killer Virus, and for her work on the PBS series, Innovation. She has also been honored with awards from CINE, National Educational Media Network, American Women in Radio & TV, International Film & TV Festival of New York. For the American Museum of Natural History she produced the first multimedia exhibition on climate change — winner of the American Association of Museums' Curators Award.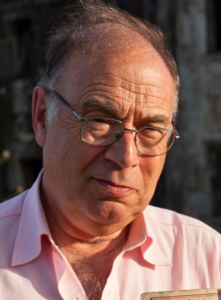 Daniel Subotnik, who will moderate the discussion, serves on the Sousa Mendes Foundation's Board of Directors. The son of two Sousa Mendes visa recipients, he is a Professor of Law at the Touro Law Center in Central Islip, New York. He worked in the investment banking field before undertaking teaching positions in law and business at Northwestern University College of Law, the University of Illinois, Chicago, Santa Clara University School of Law, Seton Hall University School of Law and the University of Chicago Graduate School of Business. In 2013 he organized a major event honoring Aristides de Sousa Mendes at the Touro Law Center. He appears in the documentary film, With God Against Man.
xxxxx
Registration for this program is closed.