1 PM LOS ANGELES • 4 PM NEW YORK
xxxxx
This Mother's Day program remembers the brave partisan Faye Schulman, whose photographs are the only visual record of the resistance action of the Polish partisans. The program is co-presented with the Jewish Partisan Educational Foundation (JPEF) and will be moderated by Mitch Braff.

xxxxx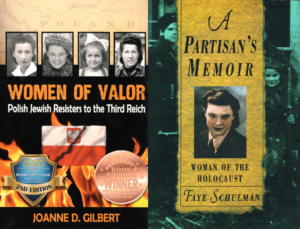 BOOKS AVAILABLE — PERFECT FOR MOTHER'S DAY!
xxxxx
Get yours today! We are offering books by Joanne Gilbert and Faye Schulman in conjunction with this program. A rare opportunity!  For details and to order yours, click here.
xxxxx
THE SCHEDULE
⇒ May 7-10, watch Shelley Saywell's film Out of the Fire on your home device. A link will be provided to all who register.
⇒ Sunday, May 9 at 4:00 p.m. US Eastern Time, tune into the program with our distinguished panel of guests.  A link will be provided to all who register.
xxxxx
MEET THE PANEL
xxxxx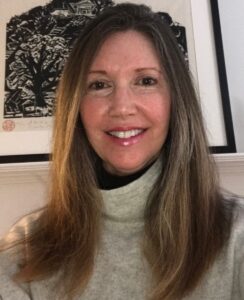 Shelley Saywell, director of Out of the Fire, has directed and produced twenty independent documentary films. She has won an Emmy for Investigative Journalism, two Best Canadian Documentary Awards at Hot Docs International Festival, and her feature documentary A Child Century of War was shortlisted for an Academy Award. WIFT presented her with the Creative Excellence Award in 2010. Saywell is the author of Women in War and contributing editor to Ourselves Among Others.  She has written for The Huffington Post, Chatelaine, Women's World, and other publications. She is currently writing a memoir. Her website is: www.bisharifilms.com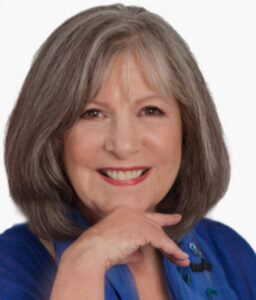 Author Joanne D. Gilbert was profoundly affected by the stories told by her grandmother, who had been able to leave Vilna, Lithuania before the Nazis destroyed the Jewish community there. Joanne became dedicated to finding and celebrating the truth of Jewish heroism during the Holocaust. Her books Women of Valor: Polish Jewish Resisters to the Third Reich (2018) and A Victory for Miriam! The Little Jewish Girl Who Defied the Nazis (2019) have received outstanding reviews. Her next book is Women of Valor: German, French, & Dutch Resisters to the Third Reich. She is currently developing a walking tour of the Jewish Resistance in Paris.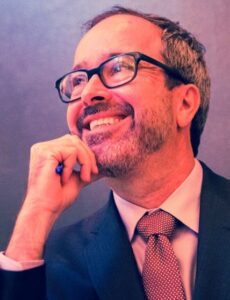 Mitch Braff, founder of the Jewish Partisan Educational Foundation (JPEF), will moderate the discussion. Over the past 20 years, in collaboration with a committed staff and board, he has built JPEF into a world-renowned organization, impacting more than one million students and over 20,000 educators annually through the history and life lessons of the Jewish partisans. JPEF's innovative educational materials are used by Holocaust, social studies, English, and Jewish studies educators everywhere. JPEF is recognized as one of the most innovative Jewish organizations in the world, and its online learning platform is a model for both Jewish and secular education.
xxxxx
Registration for this program is closed.xxxxx
This program is co-presented with the Jewish Partisan Educational Foundation. Photo credit of Faye Schulman with a rifle:  JPEF/A Partisan's Memoir, Second Story Press, p. 115.