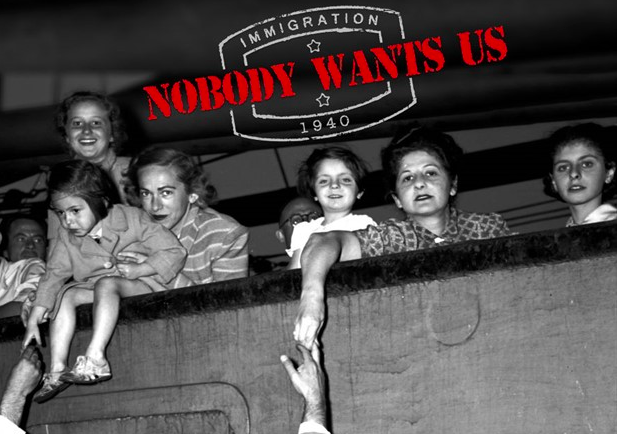 The Cinema Arts Centre presents a screening of the documentary film, Nobody Wants Us (2019, dir. Laura Seltzer-Duny). 
Synopsis:  In 1940, a ship called the S.S. Quanza left the port of Lisbon carrying several hundred Jewish refugees to freedom.  Most of them held life-saving visas issued by the Holocaust rescuer Aristides de Sousa Mendes.  But events went terribly wrong, and the passengers became trapped on the ship because no country would take them in. Nobody Wants Us tells the gripping true story of how Eleanor Roosevelt stepped in to save the passengers on board because of her moral conviction that they were not "undesirables" (as the US State Department labeled them) but rather, "future patriotic Americans." This is an episode in American history that everyone needs to know.  
Program:  The event is part of the "Sunday Schmooze" film-and-discussion series at the Cinema Arts Centre hosted by Fred Craden.  Schedule:
10 a.m. Bagel brunch.
11 a.m. Screening followed by Q&A with filmmaker Laura Seltzer-Duny and Olivia Mattis, President of the Sousa Mendes Foundation.  Special guest:  Gerald Mendes, grandson of Aristides de Sousa Mendes.
Cost:  $15 for members; $20 for non-members.
Tickets:  For more information and to purchase tickets, please click here.