11 AM LOS ANGELES • 2 PM NEW YORK
7 PM LONDON • 8 PM PARIS
xxxxx
Noor Inayat Khan was the daughter of a Sufi Indian father and an American mother, and she grew up in Paris and London. As a British agent under the codename Madeleine, she became the first female radio operator to be sent from the UK into occupied France to aid the French Resistance during World War II. She was captured after being betrayed, and executed at Dachau, where her last word was Liberté!  She was posthumously awarded the George Cross, the highest civilian decoration in the United Kingdom, and there is now a statue of her in central London.
MEET THE PANEL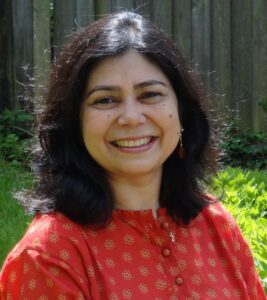 Shrabani Basu is a journalist and best-selling author. Her books include The Mystery of the Parsee Lawyer: Arthur Conan Doyle, George Edalji and the Case of the Foreigner in the English Village, For King and Another Country: Indian Soldiers on the Western Front 1914-18, Victoria & Abdul: The True Story of the Queen's Closest Confidant (now a major motion picture), Spy Princess: The Life of Noor Inayat Khan, and Curry: The Story of the Nation's Favourite Dish. She is the founder and chair of the Noor Inayat Khan Memorial Trust which campaigned for a memorial for the World War II heroine in London. It was unveiled by Princess Anne in 2012.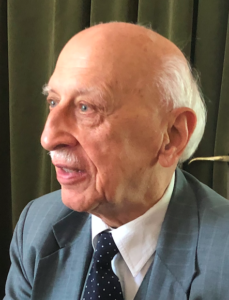 Shaikh-al-Mashaik Mahmood Khan Youskine is the cousin of Noor Inayat Khan. Born in 1927, he is the only member of the family still alive who personally knew Noor. His father was the younger brother of Noor's father, Hazrat Inayat Khan, and his mother was Dutch. Noor was a frequent visitor to their house in The Hague, Netherlands. She was thirteen years older than him and was very fond of her young cousin. Mahmood read History at Leyden University, specializing in musicology and the history of ideas. Later, he joined the Netherlands Ministry of Foreign Affairs, working in the directorate of Development Cooperation. He was knighted in the Netherlands as Officer in the Order of Orange-Nassau.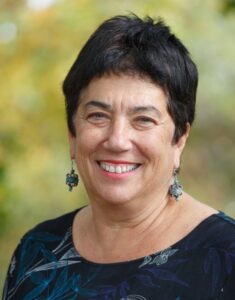 Dr. Shulamit Reinharz, who will moderate, was born in Amsterdam and grew up in the United States with long stays in Israel. She earned her B.A. from Barnard College and her Ph.D. from Brandeis University, both in sociology. She is the author of thirteen books, including American Jewish Women and the Zionist Enterprise, Observing the Observer, and One Hundred Years of Kibbutz Life. Dr. Reinharz is a member of an Israeli research team studying differences in Covid-19 responses on kibbutzim, moshavim and community settlements. She is completing In Hiding: A Memoir in Four Hands, a book about her father's Holocaust experience. In 2017, she retired from Brandeis and became Professor Emerita.
xxxxx
Registration for this program will open in mid-April.