Defying the Nazis: The Sharps' War is an account of a daring rescue mission that occurred on the precipice of World War II. It tells the dramatic true story of Waitstill and Martha Sharp, an American minister and his wife from Wellesley, Massachusetts, who left their children behind in the care of their parish and boldly committed to a life-threatening mission in Europe. Over two dangerous years they helped to save scores of imperiled Jews and refugees fleeing Nazi occupation across Europe. In 2006, Watstill and Martha Sharp were recognized by Yad Vashem as Righteous Among the Nations.
xxxxx
THE SCHEDULE:
⇒ July 31-August 2, any time, RENT THE FILM.  Details to come.
⇒ July 31-August 2, any time, WATCH THE FILM (85 minutes) on your home device.
⇒ August 2 at 2:00 p.m. US Eastern Time, DISCUSS THE FILM, its context and its relevance to today. Meet Artemis Joukowsky — the award-winning filmmaker of this documentary film — and Amelie Diamant Holmstrom, originally from Vienna, who was rescued by Martha Sharp.
xxxxx
MEET THE PANELISTS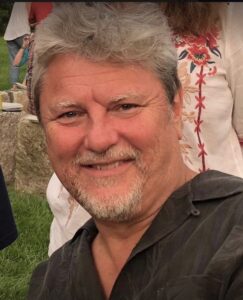 Artemis A.W. Joukowsky III, co-director with Ken Burns of Defying the Nazis, is the grandson of Waitstill and Martha Sharp. He has devoted much of his life's work to improving the experience of those living with multiple disabilities and promoting community services since he was diagnosed with Spinal Muscular Atrophy when he was 14 years old. He is a co-founder of No Limits Media, a nonprofit organization whose mission is to demonstrate the value and abilities of people with disabilities through a variety of media. His latest film is The Genetics of Hope.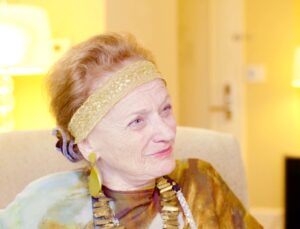 Amelie Diamant Holmstrom was born in Vienna in 1927. In late 1938, she fled to Paris with her parents and two sisters. Martha Sharp rescued Amelie and her sisters by obtaining U.S. immigration visas for them and traveling with them from Lisbon to New York. Amelie is a retired language teacher and is the author of French, A Creative Approach and a series of personal growth books entitled The Courtship of Life. She is energized by the realization that one has the strength, imagination, desire and capacity to create one's own existence to a rather large degree, and that to make a difference is a lifelong challenge for everyone.

Registration for this program is closed.