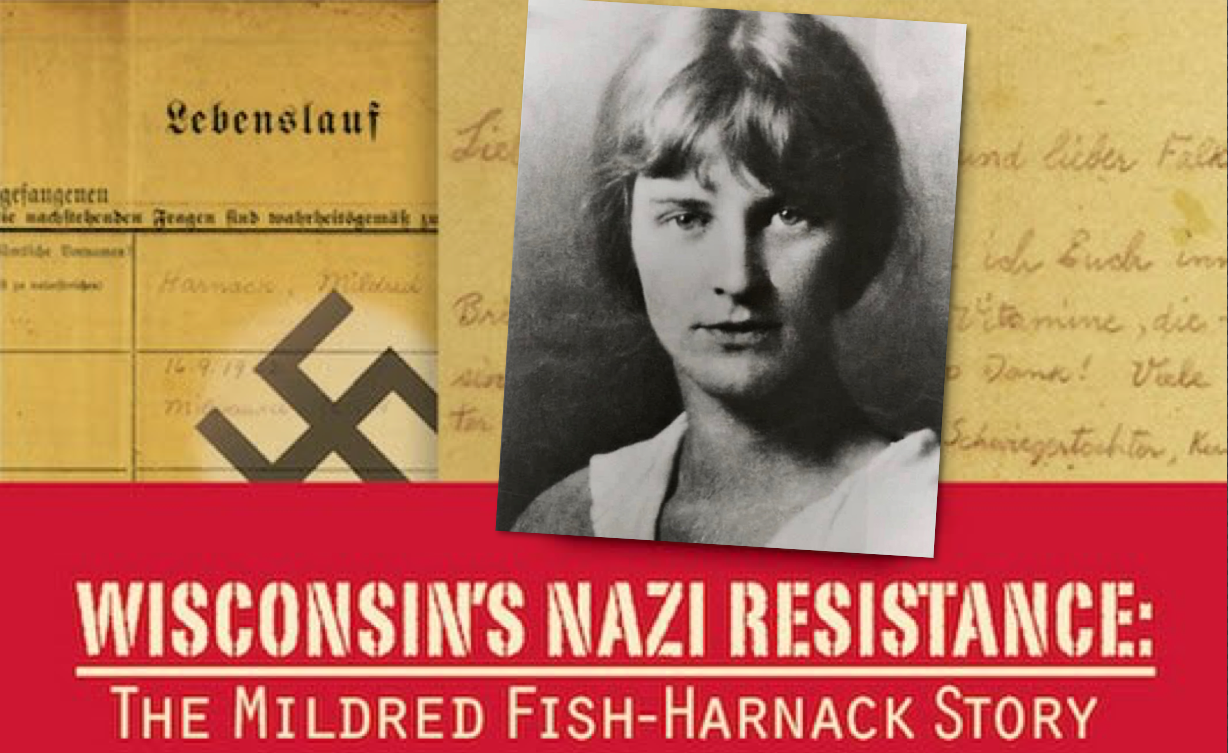 11 AM LOS ANGELES • 2 PM NEW YORK • 8 PM BERLIN
xxxxx
Mildred Fish-Harnack was the only American citizen executed on the personal orders of Adolf Hitler. Born in Milwaukee, she was a member of the anti-Nazi resistance group in Berlin known as the Red Orchestra.  Learn about this brave woman of valor whose story remained hidden for decades and is now coming to light.
xxxxx
THE SCHEDULE
⇒ August 6-9, watch the PBS documentary Wisconsin's Nazi Resistance — The Mildred Fish-Harnack Story on your home device. A link will be provided to all who register.
⇒ Sunday, August 8 at 2:00 p.m. US Eastern Time, tune into the program with our distinguished panel of guests.  A link will be provided to all who register.
xxxxx
MEET THE PANEL
.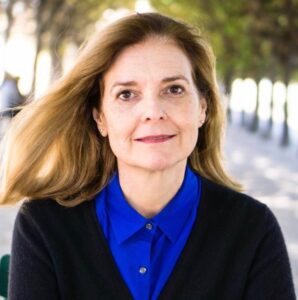 Anne Nelson is a prize-winning author who has written extensively about human rights and freedom of expression. Her 2017 book, Suzanne's Children: A Daring Rescue in Nazi Paris, told the story of Suzanne Spaak and her extensive network to rescue Jewish children from deportation to Auschwitz. It was a finalist in the National Jewish Book Awards. Her previous book, Red Orchestra, described a leading anti-Nazi resistance network in Berlin, and was an Editors' Choice at The New York Times. Her current work, Shadow Network, deals with the political crisis in the United States today.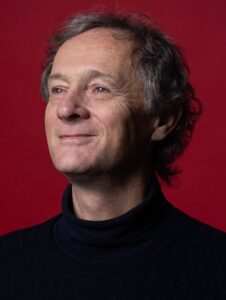 Stefan Roloff is an independent artist and filmmaker whose artwork and installations are shown worldwide in museums and galleries. In 1997 he began to work on his documentary film The Red Orchestra. The film is a portrait of his late father, Helmut Roloff, an anti-Nazi resistance hero. It was nominated for Best Foreign Film in 2005 by the Women Critics Circle. For the first time it told the true story of the "Red Orchestra," a resistance group that was slandered during the cold war by secret services and historians as a Communist spy network. For this film, Roloff received a New York City Media Arts grant from the Jerome Foundation. He also wrote a book in German, Die Rote Kapelle (Ullstein, 2002). Photo: Eva Mueller
xxxxx
Registration for this program is closed.