11 AM LOS ANGELES • 2 PM NEW YORK
xxxxx
This is the true story of an American photographer determined to record the bravery and compassion of Albanians who rescued Jews during the Holocaust. It is also the story of an Albanian Muslim who must fulfill a promise his father made to the Jewish family they sheltered. Their meeting sets in motion an extraordinary and unexpected drama that bridges generations and religions … uniting fathers and sons, Muslims and Jews.

Rachel Goslins, Director/Producer
Christine S. Romero, Producer/Editor
Jason Williams & Bill Morgan, Producers
Music by Philip Glass
Special Jury Award, Festival of Albanian Film
Best Documentary, Washington Jewish Film Festival
Best Documentary, Beaufort International Film Festival
Best Director, Beaufort International Film Festival
Best Documentary, Seattle Jewish Film Festival
xxxxx
SEE THE TRAILER
xxxxx
xxxxx
THE SCHEDULE
⇒ February 3-6, watch the film Besa – The Promise on your home device. A link will be provided to all who register.
⇒ Sunday, February 5 at 2:00 p.m. US Eastern Time, tune into the program with our distinguished panel of guests. A link will be provided to all who register.
xxxxx
MEET THE SPEAKERS
xxxxx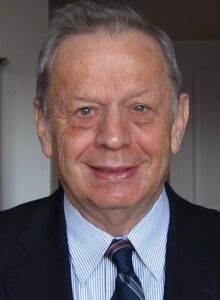 Dr. Mordecai Paldiel (right) headed the Righteous Among the Nations Department at Yad Vashem from 1982-2007. His books include The Path of the Righteous, Sheltering the Jews, Saving the Jews, Diplomat Heroes of the Holocaust, Saving One's Own: Jewish Rescuers During the Holocaust and The Righteous Among the Nations. He teaches at Stern College and Touro College and serves on the Board of the Sousa Mendes Foundation. Thanks to his efforts, there is now a square named for Aristides de Sousa Mendes as well as a street named for Raoul Wallenberg, both in Jerusalem. He is a member of the B'nai Brith committee in Israel honoring Jewish rescuers of Jews during the Holocaust.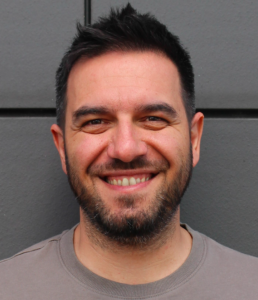 Ermal Hoxha (left) is the son of Rexhep Hoxha and the grandson of Albanian Muslim rescuers Rifat and Fejzije Hoxha who saved a Jewish family during World War II and safeguarded their prayer books for decades thereafter, at great personal risk. His family's efforts to return these books is told in Besa — A Promise, and he appears in the film. 
He lives in Tirana, Albania, in the same house where his grandparents, who were named Righteous Among the Nations, hosted and protected the Etrogy family. 
He studied Architecture in Ferrara, Italy and now holds a Ph.D. and teaches urban design at a private university in Tirana.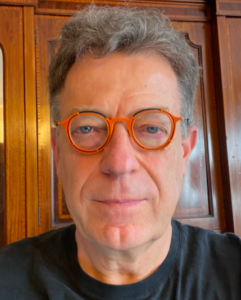 Filmmaker Jason Williams (right) possesses a rare skillset, combining nuanced storytelling with deal-making acumen. The result – to date – are two wholly independent production companies as well as multiple Primetime and News & Documentary Emmy Awards. He has executive produced, produced and directed over 400 hours of programming for Smithsonian, PBS, Discovery, National Geographic, History and the UK's BBC, Channel 4 and C5. Despite showcasing an immense diversity of topics and genres, his films share a common belief: that scientific enquiry, commercial success and editorial excellence are not opposing forces.
xxxxx
Registration for this program will open at a later date.