11 AM LOS ANGELES • 2 PM NEW YORK
xxxxx
On the 21st anniversary of the terrorist attacks of September 11, the Sousa Mendes Foundation pauses to remember the nearly 3,000 Americans who lost their lives, and also to acknowledge the inspiring bravery shown by first responders and everyday citizens on that tragic day. One of the most notable acts of valor was the maritime evacuation of Lower Manhattan – the largest water evacuation in American history – in which 500,000 people were transported to safety by hundreds of vessels that answered a call from the U.S. Coast Guard to converge on New York Harbor to aid in the evacuation. This extraordinary rescue was memorialized in a short documentary film Boatlift, narrated by Tom Hanks, that tells the story of the largest sea evacuation since Dunkirk in June 1940. This short film will be sent to all of our subscribers on the morning of Sunday, September 11, 2022. Then tune in at 2 PM ET for a discussion of the two greatest boatlifts in history.
xxxxx
MEET OUR SPEAKERS
xxxxx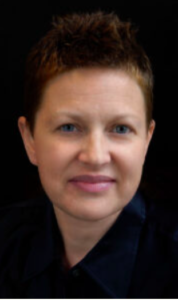 Jessica DuLong is a Brooklyn-based author, journalist, editor, and book collaborator/coach. Her book Saved at the Seawall: Stories from the September 11 Boat Lift is the definitive history of the largest-ever maritime evacuation. Her book My River Chronicles: Rediscovering the Work that Built America; A Personal and Historical Journey traces the rise and fall of respect for hands-on work in the Hudson River. She has published with CNN.com, Newsweek International, Rolling Stone, Psychology Today and The Daily Beast. Her media appearances include Spike Lee's "NYC Epicenters 9/11→2021½," TODAY show, CBS Sunday Morning, USA Today, History Channel, C-Span, The New York Times, and the New Yorker. A USCG-licensed marine engineer, DuLong served aboard 1931 NYC fireboat John J. Harvey for two decades, 11 years as chief.  https://jessicadulong.com/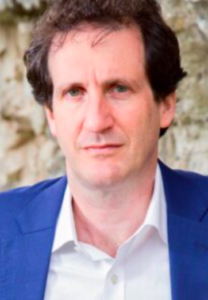 Joshua Levine is a barrister and author who has written seven best-selling histories and been nominated for two book awards. His subjects have ranged from life during the Blitz to the strategic deception mounted before D-Day to the Northern Ireland Troubles. He has written plays and written and presented documentaries for BBC Radio 4. He has appeared on many television programs, and fronted Channel 4 documentaries about Dunkirk and Great War aviation. He lectures regularly in Britain and the United States and serves as in International Ambassador for the Royal Air Force Museum. He has worked as historical consultant on Christopher Nolan's film, Dunkirk. His book, Dunkirk: The History behind the Major Motion Picture spent five weeks at the top of the Sunday Times bestseller list.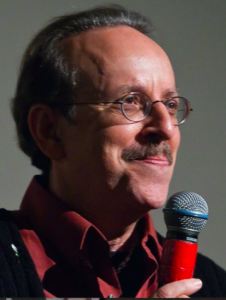 Dr. Jud Newborn, who will perform a dramatic poetry reading and will moderate, was the Founding Historian of New York's Museum of Jewish Heritage. He is the author of Sophie Scholl and the White Rose, and he has lectured worldwide, including at the United Nations. Following three years of fieldwork in Europe as a Fulbright and Woodrow Wilson National Fellow, including hunting down former SS officers and working undercover for Poland's "Solidarity" freedom movement, he was awarded his PhD with Distinction by the University of Chicago. He received the Anne Frank Center's prestigious "Spirit of Anne Frank Award" and has won an Emmy.
xxxxx
xxxxx
No need to register if you are already on our mailing list.
To sign up for our mailing list, click here.