11 AM LOS ANGELES • 2 PM NEW YORK
xxxxx
The story of the Exodus, the ship that carried 4,500 Jewish refugees from Europe to Palestine in 1947, encapsulates the essence of Israel's creation — a journey, an exodus — from the hellish depths of the Holocaust to the exhilarating heights of independence and nationhood.
xxxxx
THE SCHEDULE
⇒ January 13-16, watch Uri Borreda's film Exodus – The True Story on your home device. A link will be provided to all who register.
⇒ Sunday, January 15 at 2:00 p.m. US Eastern Time, tune into the program with our distinguished panel of guests. A link will be provided to all who register.
xxxxx
MEET THE PANEL
xxxxx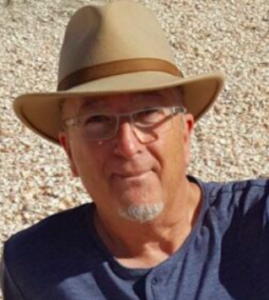 Israeli screenwriter, director, and producer Uri Borreda (left) has been making documentary films since 1987. These include Born to Fly, Exodus – The True Story (created for Israel's Channel 1), The History of the Land of Israel, and Box for Life. His films have been shown in film festivals worldwide and won several awards. Box for Life won Best Feature Documentary in Ramsgate film festival UK 2019, and Best documentary feature theme award in Overcome film festival USA 2019. He is a member of the Israeli Directors Guild and of the Israeli Academy of Film and Television.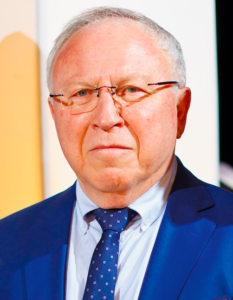 Dr. Zvi Hatkevitz (right) was in his mother's womb when his parents, survivors of the Holocaust, sailed on the illegal immigration ship Exodus and fought the British to be allowed to enter Palestine. 71 years later, he successfully persuaded the Israeli government to award medals to those immigrants for their contribution to Israel's establishment. He was born in the Sengwarden detention camp in Germany after his parents were deported by the British government from Haifa to Hamburg. He has a Ph.D. in chemistry and fought in the Six Day War and the Yom Kippur War.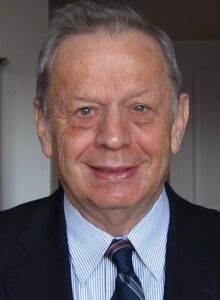 Dr. Mordecai Paldiel (left) headed the Righteous Among the Nations Department at Yad Vashem from 1982-2007. His books include The Path of the Righteous, Sheltering the Jews, Saving the Jews, Diplomat Heroes of the Holocaust, Saving One's Own: Jewish Rescuers During the Holocaust and The Righteous Among the Nations. He teaches at Stern College and Touro College and serves on the Board of the Sousa Mendes Foundation. Thanks to his efforts, there is now a square named for Aristides de Sousa Mendes as well as a street named for Raoul Wallenberg, both in Jerusalem. He is a member of the B'nai Brith committee in Israel honoring Jewish rescuers of Jews during the Holocaust.
xxxxx
Registration for this program will open at a later date.