1 PM LOS ANGELES • 4 PM NEW YORK
xxxxx
Heartwarming and uplifting! In the spring of 1939, Gilbert and Eleanor Kraus, a Jewish couple from Philadelphia, embarked on a risky and unlikely mission. Traveling into the heart of Nazi Germany, they rescued 50 Jewish children from Vienna and brought them to the United States.
 xxxxx
Tickets are available at three levels. This event is our year-end fundraiser, and we appreciate your support! See details below. 
Is cost an issue?  We have a generous benefactor for this program who is offering sponsored tickets to those who need it.  See details below. 
xxxxx
THE SCHEDULE
⇒ December 2-5, watch Steven Pressman's film 50 Children: The Rescue Mission of Mr. & Mrs. Kraus on your home device. A link will be provided to all who register.
⇒ Sunday, December 4 at 4:00 p.m. US Eastern Time, tune into the program with our distinguished panel of guests.  A link will be provided to all who register.
xxxxx
SEE THE TRAILER
xxxxx
MEET THE MASTER OF CEREMONIES
xxxxx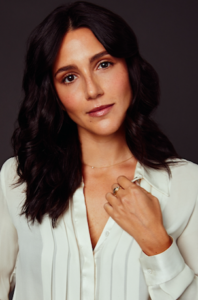 Samantha Massell is a New York based actress and singer who has appeared on Broadway, on television, in movies, in the cabaret scene, and in commercials. She was last seen on Broadway as Hodel in the acclaimed revival of Fiddler on the Roof. She has originated lead roles in many world premiere musicals including Steven Schwartz and Charles' Strouse's Rags at The Goodspeed Opera (Connecticut Critics Circle Award for Best Actress), The Flamingo Kid at Hartford Stage, and Disney's The Hunchback of Notre Dame at La Jolla Playhouse and Paper Mill Playhouse. On the small screen, Samantha has held recurring roles on Mr. Mercedes and Chicago Fire and guest starred on NCIS: New Orleans, The Good Fight, and Elementary. BFA, University of Michigan, Phi Beta Kappa. @smassellsings www.samanthamassell.com
xxxxx
MEET THE SPEAKERS
xxxxx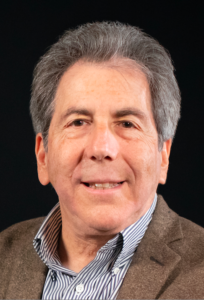 Filmmaker Steven Pressman, left, worked as a journalist for many years, at a variety of publications. He directed and produced 50 Children: The Rescue Mission of Mr. and Mrs. Kraus, which premiered on HBO in 2013 and received an Emmy nomination for Outstanding Historical Programming. His next film, Holy Silence, had its broadcast premiere on PBS in 2020 and has also been seen at numerous film festivals and other venues throughout the United States. His latest film, The Levys of Monticello, has been screening at film festivals beginning in early 2022. In addition to his work as a filmmaker, Steve is the author of 50 Children: One Ordinary American Couple's Extraordinary Rescue Mission into the Heart of Nazi Germany (HarperCollins, 2014).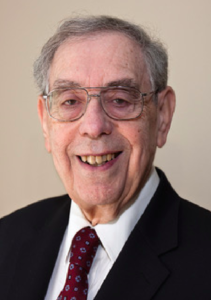 Paul Beller, right, was born in Vienna, Austria in 1931 and was one of the 50 children rescued by Gilbert and Eleanor Kraus. He arrived in New York Harbor on June 3, 1939. When Paul arrived in the United States, he and the other children attended summer camp. After that summer, he lived with the Amram family in Feasterville, Pennsylvania. Paul received his B.A. in Political Science from City College of New York. He received his M.B.A. from New York University and then served in the Army. Paul and Glenda Beller have been married for 66 years. They have three children, seven grandchildren, and seven great-grandchildren. Paul had a career of 40 years with the Federal Government where he specialized in Medicare Beneficiary Services.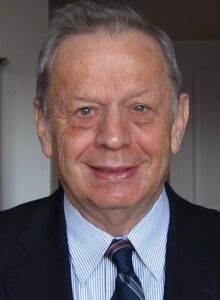 Dr. Mordecai Paldiel, left, headed the Righteous Among the Nations Department at Yad Vashem from 1982-2007. His books include The Path of the Righteous, Sheltering the Jews, Saving the Jews, Diplomat Heroes of the Holocaust, Saving One's Own: Jewish Rescuers During the Holocaust and The Righteous Among the Nations. He teaches at Stern College and Touro College and serves on the Board of the Sousa Mendes Foundation. Thanks to his efforts, there is now a square named for Aristides de Sousa Mendes as well as a street named for Raoul Wallenberg, both in Jerusalem. He is a member of the B'nai Brith committee in Israel honoring Jewish rescuers of Jews during the Holocaust.
Registration for this program is closed.
xxxx