1 PM LOS ANGELES • 4 PM NEW YORK
xxxxx
Heartwarming and uplifting! In the spring of 1939, Gilbert and Eleanor Kraus, a Jewish couple from Philadelphia, embarked on a risky and unlikely mission. Traveling into the heart of Nazi Germany, they rescued 50 Jewish children from Vienna and brought them to the United States.
 xxxxx
THE SCHEDULE
⇒ December 2-5, watch Steven Pressman's film 50 Children: The Rescue Mission of Mr. & Mrs. Kraus on your home device. A link will be provided to all who register.
⇒ Sunday, December 4 at 4:00 p.m. US Eastern Time, tune into the program with our distinguished panel of guests.  A link will be provided to all who register.
xxxxx
SEE THE TRAILER
xxxxx
MEET THE SPEAKERS
xxxxx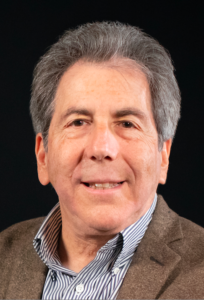 Filmmaker Steven Pressman, left, worked as a journalist for many years, at a variety of publications. He directed and produced 50 Children: The Rescue Mission of Mr. and Mrs. Kraus, which premiered on HBO in 2013 and received an Emmy nomination for Outstanding Historical Programming. His next film, Holy Silence, had its broadcast premiere on PBS in 2020 and has also been seen at numerous film festivals and other venues throughout the United States. His latest film, The Levys of Monticello, has been screening at film festivals beginning in early 2022. In addition to his work as a filmmaker, Steve is the author of 50 Children: One Ordinary American Couple's Extraordinary Rescue Mission into the Heart of Nazi Germany (HarperCollins, 2014).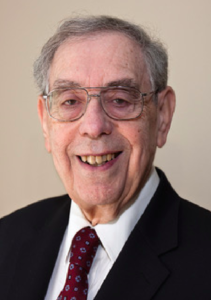 Paul Beller, right, was born in Vienna, Austria in 1931 and was one of the 50 children rescued by Gilbert and Eleanor Kraus. He arrived in New York Harbor on June 3, 1939. When Paul arrived in the United States, he and the other children attended summer camp. After that summer, he lived with the Amram family in Feasterville, Pennsylvania. Paul received his B.A. in Political Science from City College of New York. He received his M.B.A. from New York University and then served in the Army. Paul and Glenda Beller have been married for 66 years. They have three children, seven grandchildren, and seven great-grandchildren. Paul had a career of 40 years with the Federal Government where he specialized in Medicare Beneficiary Services.
xxxxx
Registration for this program will open at a later date.