11 AM LOS ANGELES • 2 PM NEW YORK
xxxxx
Serge and Beate Klarsfeld are best known to the public as Nazi hunters. Thanks to their heroic efforts, Nazi criminals Klaus Barbie, Alois Brunner, Kurt Lischka and many others were brought to justice in Germany and France. In parallel with this effort is their tireless work to document the names, faces and lives of the murdered Jews of France. They also continue to speak up for an inclusive multi-ethnic Europe and against the rising tide of extremist right-wing political figures and parties. The new documentary film, KLARSFELD — A LOVE STORY, documents their extraordinary partnership for justice. They will be interviewed for this program by Peter Hellman.
xxxxx
THE SCHEDULE
⇒ December 1-4, watch the film KLARSFELD — A LOVE STORY on your home device. A link will be provided to all who register.
⇒ Sunday, December 3 at 2:00 p.m. US Eastern Time, tune into the program with our distinguished panel of speakers. A link will be provided to all who register.
xxxxx
MEET THE PANEL
xxxxx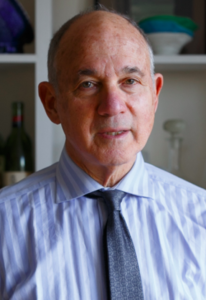 Peter Hellman (left) is a journalist and author of seven books, including Courage was Stronger than Fear, which profiles Christian and Muslim rescuers of Jews from countries under Nazi thrall. Originally published in 1980 as Avenue of the Righteous, after the tree-lined path at Yad Vashem in Jerusalem that honors rescuers, the book has gone through multiple American editions as well as British, Italian, Dutch, Polish, and Hebrew editions. The book includes an early description in English of the heroism of Aristides de Sousa Mendes, Portuguese Consul in Bordeaux in 1940. Hellman also wrote the text for The Auschwitz Album, reproducing the only known photographs showing newly arriving Jewish deportees at the killing camp in the spring of 1944. He lives in New York.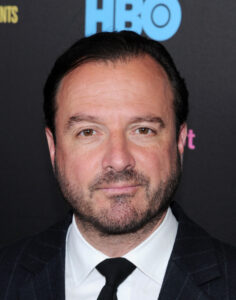 Mike Lerner (right) is the co-director of KLARSFELD — A Love Story. He is a multiple Oscar, BAFTA and Emmy nominated documentary filmmaker with a career spanning four decades. He has produced films for Starz, HBO, Netflix, Amazon, BBC, Channel 4, Arte and many others. In 2007, Lerner alongside Martin Herring and Ian Wright launched Roast Beef Productions, a production company focusing on documentary films. His 2012 film Hell and Back Again (Oscar Nominated Best Feature Documentary, Sundance Grand Jury Award), assessed the human consequences of the US invasion of Afghanistan. His latest film Defiant, on the war in Ukraine, is premiering at the Toronto International Film Festival in September 2023.
xxxxx
Registration will open at a later date.