Psychologist Dr. Eva Fogelman will be in dialogue with Columbia University Film Professor Dr. Annette Insdorf about this moving documentary directed by Matej Minac. Nicholas Winton organized the rescue of 669 children just before the outbreak of WWII as part of the Kindertransport project. Winton kept silent about his exploits until his wife uncovered a suitcase in the attic full of documents and transport plans fifty years later. The psychological effects on the child survivors and the parents who let them go were profound.
xxxxx
THE SCHEDULE:
⇒ June 12-14, any time, RENT THE FILM on Amazon (free if you have Amazon Prime) at this link.
⇒ June 12-14, any time, WATCH THE FILM on your home device.
⇒ June 14 at 4:00 p.m. US Eastern Time, DISCUSS THE FILM, its context and its relevance to today. Meet psychologist Dr. Eva Fogelman and film critic Dr. Annette Insdorf.  They will have a discussion and then take questions.
xxxxx
MEET THE SPEAKERS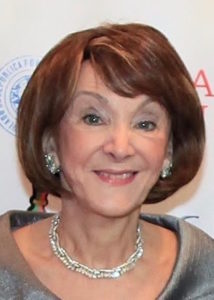 Dr. Eva Fogelman is a psychologist in private practice in New York City and an authority on Holocaust rescue and the altruistic personality. She is the author of the Pulitzer Prize-nominated book, Conscience and Courage:  Rescuers of Jews During the Holocaust. In 1986 she co-founded the Jewish Foundation for the Righteous, then called the Jewish Foundation for Christian Rescuers. She is co-editor of Children During the Nazi Reign: Psychological Perspective on the Interview Process. Dr. Fogelman wrote and co-produced the award-winning documentary, Breaking the Silence:  The Generation After the Holocaust. She was honored at the Sousa Mendes Foundation's 2017 gala for her pioneering contributions to Holocaust studies and her compassionate work with aging survivors today.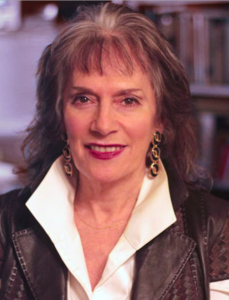 Annette Insdorf, an internationally renowned film scholar, is Professor of Film at Columbia University's School of the Arts, and Moderator of the 92nd Street Y's Reel Pieces series, where she has interviewed hundreds of celebrities. Dr. Insdorf is the author of numerous books including the landmark study Indelible Shadows: Film and the Holocaust (with a foreword by Elie Wiesel) and Cinematic Overtures: How to Read Opening Scenes.  Born in Paris to Polish Holocaust survivors, she moved to New York as a young child. She received her BA from Queens College and her Ph.D. from Yale University, where she taught for over ten years.
xxxxx
PLEASE NOTE:  Registration for this event is now closed.  To sign up for our upcoming events, please click here.