11 AM LOS ANGELES • 2 PM NEW YORK • 8 PM PARIS
xxxxx
Safer in Silence is a personal journey made over thirty years and across five continents. Corinne Niox Chateau searches for the truth of her family's Polish past in order to understand her mother's distance. Uncovering her family's hidden Jewish roots, Corinne is pulled into a complex story revealing startling truths that force her to face the patterns of hiding and secrecy that have profoundly affected her life. Corinne's grandfather, the Polish diplomat Clement Skalski, was a close friend and colleague of Aristides and Cesar de Sousa Mendes, and it was Aristides' visa that saved the Skalski family and enabled them to escape to America. Meet the filmmaker, who will be in dialogue with the celebrated film historian Annette Insdorf.
xxxxx
WATCH THE TRAILER
THE SCHEDULE
⇒ October 1-4, watch Corinne Niox Chateau's film Safer in Silence on your home device (film rental $6.99). A link will be provided to all who register.
⇒ Sunday, October 3 at 2 PM US Eastern Time, tune into the discussion with our distinguished panel.  A link will be provided to all who register.
xxxxx
MEET THE SPEAKERS
xxxxx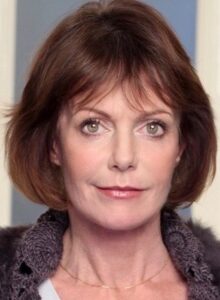 Corinne Niox Chateau (left) was born in New York City of French and Polish parents. She attended Barnard College and the graduate film program at NYU and was a fellow at the American Film Institute. She studied acting with Stella Adler and Lee Strasberg and has appeared in feature films, on television, on and off Broadway, and has worked with renowned directors such as Elia Kazan and Arthur Penn. She has taught acting in the graduate film department at NYU, in the Actors Studio MFA program at the New School, and at Pace University. She is a lifetime member of the Actors Studio and the Ensemble Studio Theatre. She is the author of The Road to Cali, about the adoption of her son in the Republic of Georgia, and the play The Sun Shines East.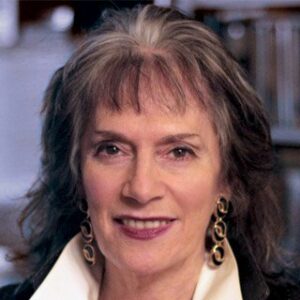 Annette Insdorf (right), an internationally renowned film scholar, is Professor of Film at Columbia University's School of the Arts, and Moderator of the 92nd Street Y's Reel Pieces series, where she has interviewed hundreds of celebrities. She is the author of Indelible Shadows: Film and the Holocaust (with a foreword by Elie Wiesel) and Cinematic Overtures: How to Read Opening Scenes.  Born in Paris to Polish Holocaust survivors, she received her Ph.D. from Yale University, where she taught for over ten years. She was honored by the 2021 Telluride Film Festival with its Special Medallion.
xxxxx
Registration for this program will close on Thursday, September 30 at 10 PM ET. Instructions and links will be sent out by email on Friday, October 1 and again on the morning of the program.