1 PM LOS ANGELES • 4 PM NEW YORK
xxxxx
Dr. Mordecai Paldiel oversaw the granting of the title of Righteous Among the Nations to Oskar and Emilie Schindler in 1993. See a documentary film on the Schindler story. Then learn behind-the-scenes stories from our distinguished panel, including Dr. Paldiel, Schindler's biographer Dr. David Crowe, and Marie P. Knecht, the daughter of survivors of Schindler's famous list.
xxxxx
THE SCHEDULE
⇒ August 12-15, watch the BBC film The Accidental Hero on your home device. A link will be provided to all who register.
⇒ Sunday, August 14 at 4:00 p.m. US Eastern Time, tune into the program with our distinguished panel of guests.  A link will be provided to all who register.
xxxxx
MEET THE PANEL
xxxxx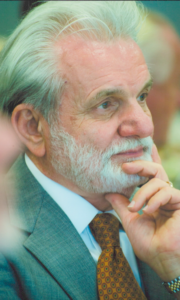 Dr. David M. Crowe is the author of Oskar Schindler: The Untold Account of His Life, Wartime Activities, and the True Story Behind 'The List,' the definitive history of the lives of Oskar and Emilie Schindler. He is the co-founder of the Jewish Memorial Committee which is creating two memorials in the Czech Republic honoring them. His new biography, Raphael Lemkin: The Life of a Visionary, will be published in 2023. His other significant works include The Holocaust: Roots, History and Aftermath, Stalin's Soviet Justice, War Crimes, Genocide, and Justice, and a History of the Gypsies of Eastern Europe and Russia. Dr. Crowe was a member of the Education Committee of the United States Holocaust Memorial Museum from 1990-2004, and has held postdoctoral fellowships at Columbia University, Chapman University, and the University of North Carolina at Chapel Hill.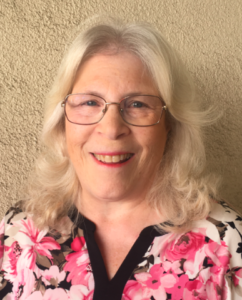 Marie P. Knecht is the daughter of Leopold and Ludmila Pfefferberg Page. Her father is the person who met author Thomas Keneally in his handbag store in Beverly Hills in 1980, and said, "I have a story for you." Her parents often told the story of how Oskar and Emilie Schindler saved their lives during the Holocaust. Marie is a fitness professional who has been teaching classes to active adults since 2013 with her company MPK Fitness in California. She is married to Jeffrey Knecht whom she met in the LA Symphonic Winds. Her goal this year and for the future is to tell her parents' story so future generations will never forget.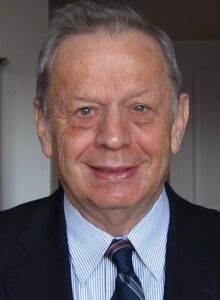 Dr. Mordecai Paldiel led the Righteous Among the Nations Department at Yad Vashem from 1982-2007. His books include The Path of the Righteous, Sheltering the Jews, Saving the Jews, Diplomat Heroes of the Holocaust, Saving One's Own: Jewish Rescuers During the Holocaust and The Righteous Among the Nations. He has taught at Yeshiva University and Touro College and serves on the Board of the Sousa Mendes Foundation. Thanks to his efforts, there is a square named for Aristides de Sousa Mendes and a street named for Raoul Wallenberg, both in Jerusalem. He is on the B'nai Brith committee honoring Jewish rescuers of Jews during the Holocaust.
xxxxx
Registration for this program is closed.