1 PM LOS ANGELES • 4 PM NEW YORK
xxxxx
This program is about African-Americans and Jewish-Americans who have been involved in each other's historic struggles. Meet Susannah Heschel, daughter of the Jewish civil rights hero Abraham Joshua Heschel.  And meet Alexis Scott, daughter of the African-American liberator and Holocaust educator William Alexander Scott III. The discussion will be moderated by the filmmaker Shari Rogers, whose documentary Shared Legacies will be shown.

xxxxx
WATCH THE TRAILER
THE SCHEDULE
⇒ January 7-10, watch the film Shared Legacies on your home device. A link will be provided to all who register.
⇒ Sunday, January 9 at 4:00 p.m. US Eastern Time, tune into the program with our distinguished panel of guests.  A link will be provided to all who register.
xxxxx
MEET THE PANEL
xxxxx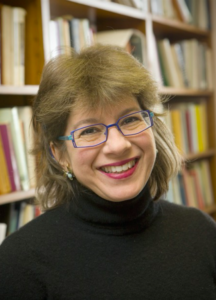 Susannah Heschel (left) is the Eli M. Black Distinguished Professor and chair of Jewish Studies at Dartmouth College. Her scholarship focuses on religious thought in Germany during the 19th and 20th centuries, the history of antisemitism, and Jewish feminism. Her books include Abraham Geiger and the Jewish Jesus; The Aryan Jesus: Christian Theologians and the Bible in Nazi Germany; Jüdischer Islam: Islam und jüdisch-deutsche Selbstbestimmung; The Muslim Reception of European Orientalism; and forthcoming with Sarah Imhoff, Jewish Studies and the Woman Question. A Guggenheim Fellow, she has received five honorary doctorates and grants from the Ford Foundation, Carnegie Foundation, National Humanities Center and Wissenschaftskolleg zu Berlin.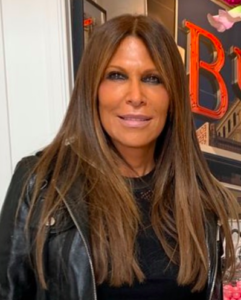 Dr. Shari L. Rogers (right) is the Producer and Director of Shared Legacies. She is a clinical therapist and social activist whose work encompasses movie production, writing, educational programming, curriculum development and public speaking. She is the president and founder of Spill The Honey, a Michigan-based organization committed to promoting human dignity and advancing public knowledge of the Holocaust and the Civil Rights Movement. Spill The Honey events bring Jewish and African American high school students together to work on joint educational projects. Dr. Rogers is a trustee of the Institute for the Study of Global Anti-Semitism and Policy (ISGAP).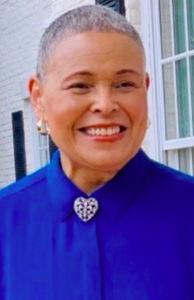 Alexis Scott (left) is a newspaper journalist, executive and community leader. After nearly 17 years as publisher of the Atlanta Daily World, she was part of the executive team that opened the Center for Civil and Human Rights in Atlanta. She was a commentator on The Georgia Gang, a week-in-review program on state and local politics. Her honors include induction into the Women's Hall of Fame of the Atlanta Business League; the Atlanta Convention and Visitors Bureau; the Atlanta Press Club; and the Robinson College of Business at Georgia State University. She has received awards from the Georgia Legislative Black Caucus and the The King Center. She is currently writing a memoir and is a co-writer of a screenplay, "Beech Tree Forest," based on her father's Army experiences during World War II.
xxxxx
Registration for this program will open at a later date.