1 PM LOS ANGELES • 4 PM NEW YORK
xxxxx
On this Chanukah program we honor Judy Feld Carr, a woman of exceptional courage and valor who chose to make a difference. Over a 28-year period, she secretly brought to freedom 3228 Jews prohibited from emigrating from Syria. Working with smugglers and bribing government officials, she removed most of that community from veritable bondage. In addition, she clandestinely smuggled out of that country priceless ancient articles of Jewish worship. Until Prime Minister Yitzhak Rabin and the Israeli Intelligence Organizations publicly acclaimed her activities, the world, including the Jewish world, had no inkling of this Canadian Jewish woman's covert life. She is the subject of historian Dr. Harold Troper's The Rescuer, now in its second edition. The rescue was the best-kept secret in the Jewish world.
xxxxx
LEARN HER INCREDIBLE STORY
xxxxx

THE SCHEDULE
⇒ December 3-6, watch a documentary film about Judy Feld Carr on your home device. A link will be provided to all who register.
⇒ Sunday, December 5 at 4:00 p.m. US Eastern Time, tune into the discussion between Judy Feld Carr and Shulamit Reinharz.  A link will be provided to all who register.
xxxxx
MEET

 THE INTERVIEWER
xxxxx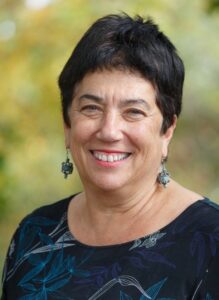 Dr. Shulamit Reinharz was born in Amsterdam and grew up in the United States with long stays in Israel. She earned her B.A. from Barnard College and her Ph.D. from Brandeis University, both in sociology. She is the author of thirteen books, including American Jewish Women and the Zionist Enterprise (Brandeis, 2005); Observing the Observer (Oxford, 2011); and One Hundred Years of Kibbutz Life (Transaction, 2011) and is completing Surviving Holland, 1939-1947, a book about her father's Holocaust experience. In 2017, she retired from Brandeis and became Professor Emerita. She is a sought after speaker and interviewer and has participated in several Sunday programs of the Sousa Mendes Foundation.
xxxxx
MUSICAL GUESTS
xxxxx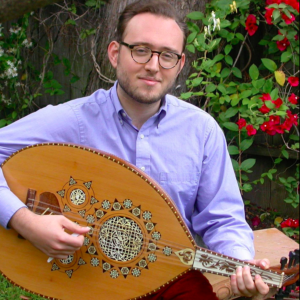 Asher Shasho Levy (right) is a Syrian Jewish musician and scholar who seeks to spread the beauty of the Sephardic tradition. He performs and teaches internationally and is the founder of the Aram Soba Ensemble, a group dedicated to the musical heritage of Syrian Jewry. Studying with elders and scholars in the Sephardic community of Los Angeles, Asher has amassed a large repertoire of liturgical music, secular song in Hebrew and Judeo-Arabic, as well as piyyutim, pizmonim and baqashot, the religious poetry and song of the Jewish Middle East.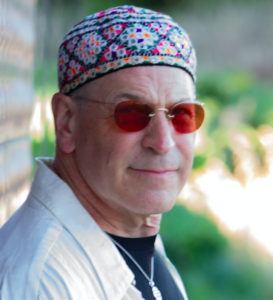 Intertwining many sounds of world music, Bruce Burger (left) is RebbeSoul. His music finds the crossroads between reggae and klezmer, winding and weaving through rock, pop, jazz and funk. His Fringe of Blue album combines traditional Jewish songs with original compositions and is one of the best-selling Jewish albums of all time. Currently, he is producing artists in the Middle East, the US, UK, and South Africa. One project is with Shlomit Levi, star Yemenite singer. Their debut album, The Seal of Solomon, was released in 2015 and has been broadcast on NPR and in Canada, Israel and Yemen.
xxxxx
Registration for this program will open at a later date.