1 PM LOS ANGELES • 4 PM NEW YORK
xxxxx
In 1937 the German-American Bund bought land in Southbury, CT with plans to build Camp General Von Steuben, a Hitler-Youth style camp. However, the residents of the small town chose to find a way to stop this from happening. The newspapers across the country picked up the story about the small town of 1300 residents who were ready to fight against the seemingly powerful Bund, which many believed was controlled directly by Hitler.
xxxxx
THE TRAILER
xxxxx
THE SCHEDULE
⇒ March 17-20, watch the film Home of the Brave — When Southbury said NO to the Nazis on your home device. A link will be provided to all who register.
⇒ Sunday, March 19 at 4:00 p.m. US Eastern Time, tune into the program with our distinguished panel of guests.  A link will be provided to all who register.
xxxxx
MEET THE PANEL
xxxxx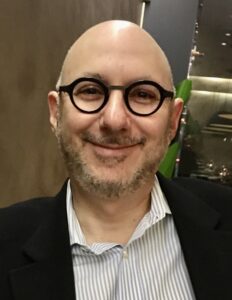 Rabbi Eric Polokoff (left) is B'nai Israel of Southbury's founding rabbi. He serves on the Executive Committee of the Connecticut Community Foundation, is Associate Chaplain of the Taft School, and serves on Executive Committee of the Connecticut branch of the ADL and as an ADL Associate National Commissioner. Rabbi Polokoff is also known regionally as one of the "Three Amigos," working with a Monsignor and an Imam to extend interfaith understanding. His educational background includes Johns Hopkins University (BA); Hebrew Union College-Jewish Institute of Religion (MAHL, Rabbinic Ordination, DD); Yale Divinity School (STM).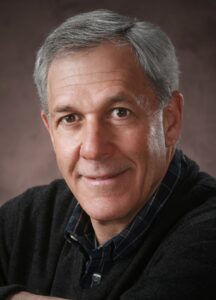 Ed Edelson (right) is the former First Selectman of Southbury, Connecticut. He led the committee to produce the documentary Home of the Brave in 2012. He appeared in the film and continues to present the story. In 2020 he published a children's historical fiction book called Lois's Story: A Young Girl's Inspiration Helps Stop Hate and Fear. Ed and his wife Christine moved to Southbury to open Cornucopia at Oldfield Bed and Breakfast. Before that he had a corporate career with an international energy company. He is a graduate of Cornell University (BS) and Harvard University (MPA). Ed and Christine have three children and six grandchildren.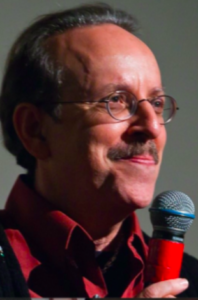 Dr. Jud Newborn (guest host/moderator, at left) was the Founding Historian of New York's Museum of Jewish Heritage — A Living Memorial to the Holocaust. He co-authored the acclaimed Sophie Scholl and the White Rose. He was awarded his PhD with Distinction by the University of Chicago following three years of adventurous fieldwork as a Fulbright and Woodrow Wilson National Fellow. He was honored with the Anne Frank Center's prestigious "Spirit of Anne Frank Award" and is the Emmy Award-winning Producer of Special Programs for Long Island's Cinema Arts Centre.
xxxxx
Registration for this program is closed.