1 PM LOS ANGELES • 4 PM NEW YORK
xxxxx
The Emmy® Award-winning The Children of Chabannes of Lisa Gossels and Dean Wetherell is the story of how the people in a tiny French village chose action over indifference, and risked their lives and livelihoods, to save more than 400 Jewish refugee children during World War Il. The Children of Chabannes is not only a story about the past. It's an exploration of moral courage and goodness in the face of evil: of what motivates individuals to take a stand against injustice, bigotry and extremism. As the world is facing the largest refugee crisis since World War II and an unjust war in Ukraine, the film has profound relevance today. 
"One of the most heartening Holocaust films ever made – splendid, informative and emotionally involving."– Los Angeles Times
xxxxx
THE SCHEDULE
xxxxx
⇒ July 22-25, watch the film The Children of Chabannes on your home device. A link will be provided to all who register.
⇒ Sunday, July 24 at 4:00 p.m. US Eastern Time, tune into the program with our distinguished panel of guests.  A link will be provided to all who register.
xxxxx
SEE THE TRAILER
MEET THE SPEAKERS
xxxxx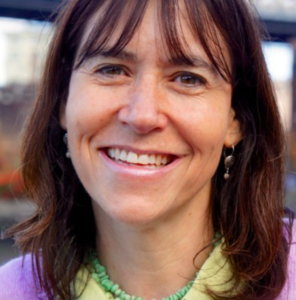 Lisa Gossels is an Emmy® Award-winning social issue documentarian whose films The Children of Chabannes and My So-Called Enemy screened at 100 film festivals, garnered 20 awards and aired on HBO and PBS. Lisa believes in the power of film to affect social change. After 25+ years in living New York City, where she was also a sought-after educator, consultant for documentarians, writer and grant writer, Lisa joined the Boston Jewish Film Festival as its Artistic Director in February of 2022.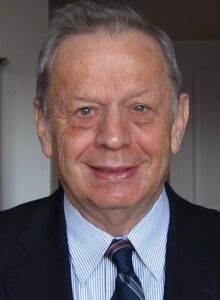 Dr. Mordecai Paldiel led the Righteous Among the Nations Department at Yad Vashem from 1982-2007. His books include The Path of the Righteous, Sheltering the Jews, Saving the Jews, Diplomat Heroes of the Holocaust, Saving One's Own: Jewish Rescuers During the Holocaust and The Righteous Among the Nations. He has taught at Yeshiva University and Touro College and serves on the Board of the Sousa Mendes Foundation. Thanks to his efforts, there is a square named for Aristides de Sousa Mendes and a street named for Raoul Wallenberg, both in Jerusalem. He is on the B'nai Brith committee honoring Jewish rescuers of Jews during the Holocaust.
xxxxx
Registration for this program will open in July.