Return to Calais is a short documentary film linking refugees past and present. In 1940, Paulette Szafran was a Belgian-Jewish teenager who fled the Nazi invasion of Brussels. She crossed into France and arrived as far as Calais, where her family found temporary shelter during the catastrophic bombing. After the siege of Calais, the family was compelled to return to Belgium, where Paulette spent the war years in hiding. In 2018, after Paulette died, her daughter Edith Goldenhar embarked on a journey to retrace her mother's exodus using her vivid wartime diary as a guide. In Calais, she met with today's refugees and with Care4Calais volunteers, showing how empathy connects the dots of displacement across geography and generations.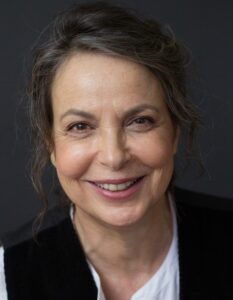 Edith Goldenhar is a writer whose articles and poems have been published widely. Return to Calais is her first film. Following its London premiere during Refugee Week in 2019, Return to Calais toured U.S. festivals in 2020, and will screen at the Paris Ethnografilm Festival in April 2020. The film is envisioned as part of a trilogy weaving Paulette's World War II experiences as a refugee and hidden child to global crises and profound choices in our own times. Edith is co-author of Leveling the Playing Field, a guide to gender equity and systemic change in the Jewish nonprofit sector. Her father, Maurice Goldenhar, was a Sousa Mendes visa recipient and a passenger on the ship SS Quanza that was rescued by Eleanor Roosevelt.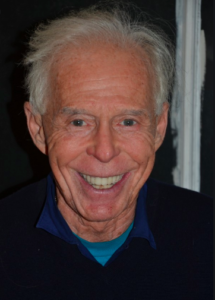 Jean-Claude van Itallie is a playwright who received a life-saving visa from Aristides de Sousa Mendes in Bordeaux, France in 1940 after his family's escape from Belgium. After growing up on Long Island and graduating from Harvard, he became a seminal force in the explosive off-Broadway theater of the 1960s. He is the author of many plays, including the watershed political piece America Hurrah; The Serpent with the Open Theater; Tibetan Book of the Dead or How Not to Do It Again; Light; translations of Chekhov's major plays, and his one-man show, Confessions and Conversation. His latest play is The Fat Lady Sings, and his latest book is Tea With Demons – Games of Transformation. Jean-Claude is founder of the Shantigar Foundation for Creativity, Meditation, and Engagement with Nature, located on his old farm in Western Massachusetts. 
Matilda Velevitch is a British playwright, actress and volunteer for Care4Calais. Her critically-acclaimed play Three Mothers premiered in London in 2017 and completed a UK tour in June 2019.  Other works include After the Blue and The Netherlands. Her most recent projects, Fabric of Our Lives and Broadway, have recently been recommissioned. She is currently developing 1974, a four-part series about the division of Cyprus. For the past five years, Matilda has worked on the front line with refugees in Calais, Dunkirk, and Belgium and currently supports refugees in the UK, many of them victims of horrific abuse. For refugees and witnesses, hope is not a strategy. However, by acting upon conscious instinct, we can reinstate hopeful futures and form lifelong connections.  
xxxxx
Registration for this program is closed.