In June 1940, Aristides de Sousa Mendes, the Portuguese Consul-General in Bordeaux, France, issued life-saving visas to thousands of Holocaust refugees in defiance of his government's direct orders – an action for which he paid a heavy personal price. In June 2013, filmmaker Semyon Pinkhasov followed a group of visa recipient families, along with members of the Sousa Mendes family, as they embarked on the Sousa Mendes Foundation's Journey on the Road to Freedom, retracing their families' footsteps. They were "searching for Sousa Mendes" – looking for traces and clues of a lost history in an effort to understand their personal pasts.

xxxxx
WATCH THE TRAILER
xxxxx
THE SCHEDULE
xxxxx
⇒ November 27-30, watch Semyon Pinkhasov's film With God Against Man on your home device. A link will be provided to all who register.
⇒ Sunday, November 29 at 4:00 p.m. US Eastern Time, tune into the discussion with our distinguished panelists.  A link will be provided to all who register.
xxxxx
MEET THE PANELISTS
xxxxx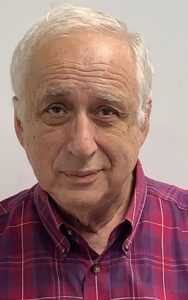 Born in the Soviet Union, Semyon Pinkhasov immigrated to the United States in 1977. A championship fencer, he was the Fencing Coach for U.S. Pan American, Olympic, and Maccabiah Teams. As a filmmaker he is drawn to stories of individuals who act heroically in the face of totalitarianism, such as the story of Aristides de Sousa Mendes. His inspiration derives from the interplay between the various aspects of his background, including sports, politics and the arts. His award-winning documentaries include Sport and Peace, What If? The Helene Mayer Story and others. His latest film, You Be the Judge, describes how the Nazi occupation of Britain's Channel Islands tested established notions of leadership and patriotism. Semyon lives in New York.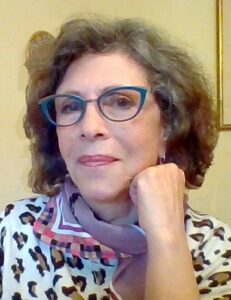 Joan Arnay Halperin, daughter of Sousa Mendes visa recipients, holds a BA in Speech and Drama from the University of Wisconsin and an MA in Teaching English to Speakers of Other Languages from Adelphi University. In 2013 and 2016 Joan participated in the Sousa Mendes Foundation's Journey on the Road to Freedom which was the impetus for her book My Sister's Eyes: A Family Chronicle of Rescue and Loss During World War II. Joan presents her story at synagogues, middle and high schools, colleges and Holocaust teacher training workshops. She has served on the Board of the Sousa Mendes Foundation and as the Director of its Educational Initiatives Committee, on which she continues to serve as a member.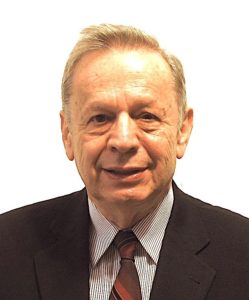 Dr. Mordecai Paldiel headed the Righteous Among the Nations Department at Yad Vashem from 1982-2007.  His books include The Path of the Righteous, Sheltering the Jews, Saving the Jews, Diplomat Heroes of the Holocaust, Saving One's Own: Jewish Rescuers During the Holocaust and The Righteous Among the Nations. He teaches at Stern College and Touro College and serves on the Board of the Sousa Mendes Foundation. Thanks to his efforts, there is now a square named for Aristides de Sousa Mendes as well as a street named for Raoul Wallenberg, both in Jerusalem. He is a member of the B'nai Brith committee in Israel honoring Jewish rescuers of Jews during the Holocaust.
xxxxx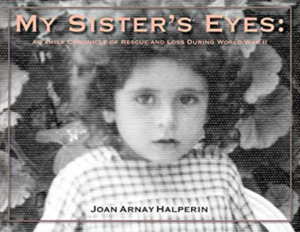 Give the gift of inspiration! Get your signed and inscribed copy of My Sister's Eyes for $19.95 plus priority shipping within the US (total: $23.94). This full-color large 96-page book in large format is the perfect holiday gift for young and old! To order the book, click here. Then send a message to info@mysisterseyes.com indicating how the author's inscription should read and where to send it.
xxxxx
Registration for this program will open in November.