Cuba's Forgotten Jewels was born of the tales that Marion Kreith told her daughter, co-director Judy Kreith, over the years. Marion escaped war-torn Europe as a young girl with her family, evading Nazi capture and crossing the Atlantic to a tropical paradise. In this film, her story mingles with the personal accounts of other refugees who recall their escape to Havana and the challenges they face in an exotic and unfamiliar land. With a stunning musical score of Jewish melodies and the pulsating music of Havana, the film merges the realities of two vastly different yet intermingled cultures, bringing this colorful and uplifting piece of history to light.
xxxxx
THE SCHEDULE:
⇒ July 24-26, any time, RENT THE FILM ($5).  To access the film, click here.
⇒ July 24-26, any time, WATCH THE FILM on your home device.
⇒ July 26 at 4:00 p.m. US Eastern Time, DISCUSS THE FILM, its context and its relevance to today. Meet Judy Kreith and Robin Truesdale — the award-winning filmmakers of this documentary film — and two eyewitnesses to this history, Marion Kreith and Felicia Rosshandler.
xxxxx
MEET THE PANELISTS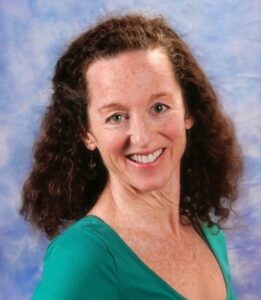 Judy Kreith (right) is co-director of Cuba's Forgotten Jewels: A Haven in Havana. She is a professional dance educator and choreographer with an MA from Stanford University. She has extensively studied Cuban dance and while in Cuba, began research into the Jewish refugees' diamond polishing industry that flourished in Havana during the Second World War, working on-site with Cuban historians. Judy has spoken on this topic to many groups, including a conference at the University of Antwerp, Belgium.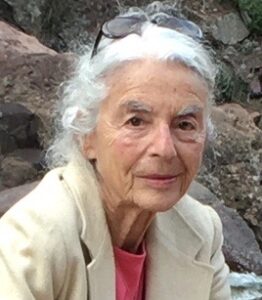 Marion Finkels Kreith (left) was born in Altona, Germany August 6, 1927. Her family fled Germany in 1938 to escape the Nazis. After three harrowing years crossing Europe, living some time in Belgium, they received visas to travel to Cuba and boarded a ship in Portugal in 1941. In Havana, they found safety from the Holocaust, and Marion worked as a teenager in the flourishing diamond business there to support her family. In 1946, the family was able to immigrate to the United States.  She has lived in Colorado since the 1950s.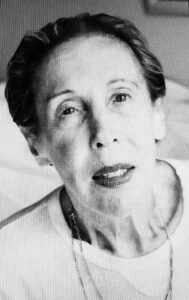 Felicia Rosshandler (right) was born in Berlin and is the product of three cultures, the German, the French and the Spanish.  She left Germany as a toddler and with her family found refuge in Antwerp.  Then Germany invaded Belgium when she was nine, and with the help of a visa from the Salvadorian consul, she escaped with her family to France, and then to Spain. They boarded the ocean liner Magallanes for Havana in 1941. Felicia grew to love Cuba, the land of her adolescence.  Her novel Passing through Havana tells this story and is a tribute to all those who traveled a similar journey.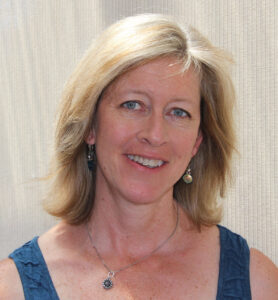 Robin Truesdale (left) is co-director of Cuba's Forgotten Jewels: A Haven in Havana. She is the founder of Two Hands Films and brings her storytelling abilities and craft to this project as the cinematographer, editor, and technical director. Robin began her career as a news editor for a Denver, Colorado television station before turning to documentary film. Her work as a filmmaker deals primarily with social justice, cultural, and humanitarian issues. Robin received her BS and MS Degrees in Journalism from the University of Colorado.
xxxxx
PLEASE NOTE:  Registration has closed.