LOS ANGELES, 11 AM • NEW YORK, 2 PM
PARIS, 8 PM • JERUSALEM, 9 PM
xxxxx
Not to be missed! Join us for a remarkable true story told by French-Israeli filmmaker Yonathan Levy in Das Kind, winner of Best Film at the European Independent Film Festival in Paris. Irma Miko, a concert pianist born in Czernowitz, joined the French Resistance in Paris in 1941. Her impossibly dangerous mission was to convert occupying German soldiers to the cause of the French Resistance. She narrates her history to her son, André Miko, as the two of them visit places from her past. Then we witness her reunion with one of the Nazi soldiers whom she had successfully transformed into a Resistance fighter during the war. Levy's cinematically creative approach to storytelling, which includes photo projections and theatrical set pieces performed by Irma's granddaughter Sarah Miko, brings to life one woman's heroic struggle. 
xxxxx
WATCH THE TRAILER
xxxxx
THE SCHEDULE
xxxxx
⇒ November 13-16, any time, watch the film on your home device. A link will be provided to all who register.
⇒ November 15 at 2:00 p.m. US Eastern Time, tune into the discussion with our distinguished panelists.  A link will be provided to all who register.
xxxxx
MEET THE SPEAKERS
xxxxx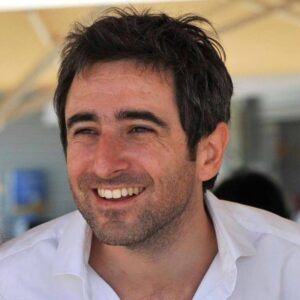 French-Israeli filmmaker Yonathan Levy (right) started making films at a young age. In 2004, his short film Scope Tour Retour was selected and won prizes in festivals around the world and was presented on French TV. In 2010, he completed the production and direction of his first feature documentary film, Das Kind, which was also selected and won prizes in numerous festivals around the world, before being theatrically released in France in 2013. Currently, Levy is completing his new feature documentary film Museum which will be theatrically released in late 2021 and can be supported here.
André Miko (left) is the son of the film's central character, Irma Miko (still living in Paris at age 105) and her late husband Julien Miko. André Miko was born in France in 1946. He is retired from a 28-year management career with Unilever in France, the United Kingdom, the Netherlands and Hungary. He studied literature at the Sorbonne and economics and finance at the Institut d'Etudes Politiques in Paris. He is married to Marise Kepes, a gynecologist, and they have two children, Sarah and David, one of whom is featured in the film. He established the film production company Blima in 2007 in order to finance the production of the film Das Kind.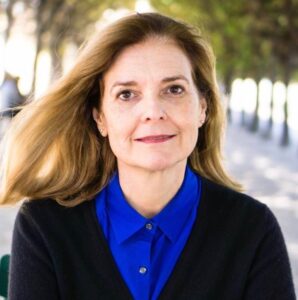 Anne Nelson is a prize-winning author who has written extensively about human rights and freedom of expression. Her 2017 book, Suzanne's Children: A Daring Rescue in Nazi Paris, told the story of Suzanne Spaak and her extensive network to rescue Jewish children from deportation to Auschwitz. It was a finalist in the National Jewish Book Awards. Her previous book, Red Orchestra, described a leading anti-Nazi resistance network in Berlin, and was an Editors' Choice at The New York Times. Her current work, Shadow Network, deals with the political crisis in the United States today.
xxxxx
Tickets for the program are by donation of any amount. We suggest a minimum donation of $18 per household, but please give more if you can and less if you need to. You will be asked to enter the amount you wish to donate. All contributions are 100% tax-deductible under US law.