1 PM LOS ANGELES • 4 PM NEW YORK
xxxxx
Morris "Moe" Berg was a Jewish American catcher and coach in Major League Baseball, who later served as a spy for the Office of Strategic Services during World War II. A graduate of Princeton University and Columbia Law School, Berg spoke numerous languages and read ten newspapers a day. His reputation as an intellectual was fueled by his successful appearances as a contestant on the radio quiz show Information Please. Berg was sent by the US government to determine whether the German physicist Werner Heisenberg was developing an atomic bomb for Nazi Germany, and Berg was authorized to shoot Heisenberg if he had definitive proof in the affirmative. Meet Nicholas Dawidoff, author of the best-selling book on which the motion picture was based. He will be in conversation with the well-known journalist and podcaster Jacob Goldstein.
xxxxx
WATCH THE TRAILER
THE SCHEDULE
⇒ October 15-18, watch The Catcher Was a Spy on your home device. A link will be provided to all who register.
⇒ Sunday, October 17 at 4:00 p.m. US Eastern Time, tune into the program with our distinguished panel.  A link will be provided to all who register.
xxxxx
MEET THE SPEAKERS
xxxxx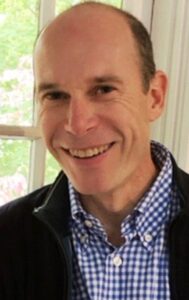 Nicholas Dawidoff (right) is the author of the national bestseller The Catcher Was a Spy: The Mysterious Life of Moe Berg on which the feature film was based. His biographical memoir of his economist grandfather, The Fly Swatter: Portrait of an Exceptional Character, was a finalist for the Pulitzer Prize. His memoir, The Crowd Sounds Happy, won the Kenneth Johnson Book Award for outstanding literary writing about mental illness. Collision Low Crossers was a finalist for a PEN America book award and was called "an instant classic" by The New York Times. He has been a Henry Luce Scholar, a Guggenheim Fellow, a Berlin Prize fellow of the American Academy, an Anschutz Distinguished Fellow at Princeton University, and is a Davenport Fellow at Yale University. His articles appear in The New Yorker and The New York Times Magazine.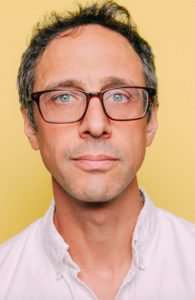 Jacob Goldstein (left) is an executive producer at Pushkin Industries, an independent podcast company. Previously he spent more than a decade as co-host of the Planet Money podcast. He is the author of Money: The True Story of a Made-Up Thing, which the New York Times called "a history of currency full of astonishing tales you might tell a friend in the pub." Jacob worked as a staff writer at the Wall Street Journal, the Miami Herald, and the Bozeman Daily Chronicle. He has done stories for The New York Times Magazine, This American Life, Morning Edition and All Things Considered. He has a bachelor's degree in English from Stanford University and a master's in journalism from Columbia University.  He lives in Brooklyn with his wife and two daughters.
xxxxx
Registration for this program is closed.