11 AM LOS ANGELES • 2 PM NEW YORK
xxxxx
The documentary film produced by Slawomir Grunberg and co-directed with Katka Reszke tells the story of Shimon Redlich, a hidden child during the Holocaust who returns to places from his childhood in Poland and the Ukraine to thank his rescuers.
xxxxx
THE SCHEDULE
⇒ February 25-28, watch Slawomir Grunberg's film Shimon's Returns on your home device ($6.99 rental for those without a Season Ticket).  A link will be provided to all who register.
⇒ Sunday, February 27 at 2:00 p.m. US Eastern Time, tune into the program with our distinguished panel of guests.  A link will be provided to all who register.
xxxxx
MEET THE PANEL
xxxxx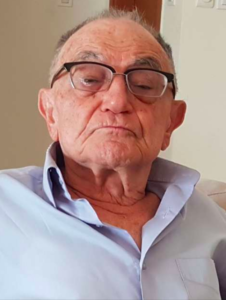 Dr. Shimon Redlich, right, is a Professor Emeritus of Modern European History and Modern Jewish History at Ben Gurion University in Israel. A child survivor of the Holocaust, he was born in Lwow in 1935 and lived in nearby Brzezany, saved by Poles and Ukrainians. In 1948 he participated in the landmark Yiddish film Unzere Kinder, one of the first films about the Holocaust. He studied history at the Hebrew University of Jerusalem, Sovietology at Harvard University and received his Ph.D. at New York University. He is the author of numerous books and articles on Jewish history in the Soviet Union, Poland and the Ukraine. He has been active publicly for years to improve Polish-Jewish and Ukrainian-Jewish relations.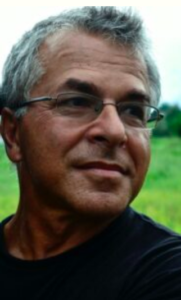 Slawomir Grunberg, left, is an Emmy Award winning documentary filmmaker and a graduate of the Polish Film School in Lodz. His films include: Everything is in Your Hands, Still Life in Łódź, Karski & The Lords of Humanity, Shimon's Returns, Castaways, and many more. His film School Prayer: A Community At War, screened on PBS, received an Emmy Award and the Jan Karski Award for moral courage. Grunberg is a recipient of a Guggenheim Fellowship, and New York Foundation for the Arts and Soros Justice Media Fellowships. His credits as director of photography include: Legacy (Academy Award nomination for best documentary feature) and Sister Rose's Passion, which won best short doc at the Tribeca Film Festival and received an Academy Award nomination for best documentary short.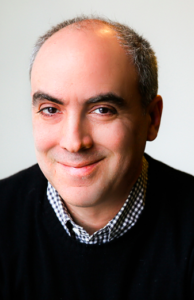 Richard Hurowitz, moderator, at right, is a writer, investor, and the publisher of The Octavian Report, the quarterly magazine of ideas. His article on Aristides de Sousa Mendes appeared in The New York Times, and his book on Holocaust rescuers will be published by HarperCollins in January 2023. He serves on the governing board of the Yale University Art Gallery and is a member of the Council on Foreign Relations. He was a co-founder of the Renew Democracy Initiative. He received his BA in history from Yale University, magna cum laude and Phi Beta Kappa. He earned a JD from Columbia University School of Law, where he was a Harlan Fiske Stone Scholar and the editor-in-chief of the Columbia/VLA Journal of Law & the Arts.  He is a member of the New York State Bar Association.
xxxxx
Registration for this program is closed.