1 PM LOS ANGELES • 4 PM NEW YORK
xxxxx
Footsteps of My Father, an award-winning film produced by the Jewish Foundation for the Righteous, presents the extraordinary story of Master Sergeant Roddie Edmonds, the only American soldier recognized by Yad Vashem as Righteous Among the Nations.
xxxxx
THE SCHEDULE
xxxxx
⇒ Watch the JFR's award-winning film Footsteps of My Father on your home device. A link will be provided to all who register. Please note that the film will be available at the following times:  Friday, March 4, 9 AM-4 PM Eastern Time and from Saturday, March 5 at 8 PM Eastern Time until Sunday, March 6 at 2 PM Eastern Time.
⇒ Sunday, March 6 at 4:00 p.m. US Eastern Time, tune into the program with our distinguished panel of guests.  A link will be provided to all who register.
xxxxx
MEET THE PANEL
xxxxx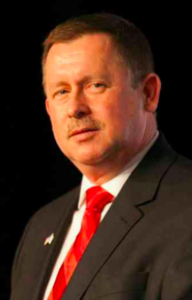 Pastor Chris Edmonds is the son of WWII hero Master Sgt. Roddie Edmonds. He is the author of No Surrender: A Father, a Son, and an Extraordinary Act of Heroism That Continues to Live on Today. Recently retired as Senior Pastor of Piney Grove Baptist Church in Maryville, Tennessee, Pastor Chris works to extend his father's legacy of choosing good, opposing hate, dignifying life, and expressing love to all. He is a business graduate from the University of Tennessee and holds a Master of Arts in Religion from Liberty Theological Seminary. As the founder of Roddie's Code, Pastor Chris is committed to perpetuating his father's legacy. Sergeant Edmonds' incredible story and Chris' improbable journey to discover it is inspiring millions of ordinary people to do what's right for others and be the hero.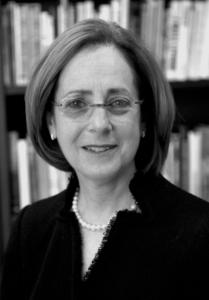 Stanlee J. Stahl is the Executive Vice President of The Jewish Foundation for the Righteous. During Stanlee's tenure, the Foundation has sent more than $42 million dollars to Righteous Gentiles who saved Jews during the Holocaust. She also oversees the Foundation's renowned national Holocaust education program. Before joining the Foundation, Stanlee establish Extra Helping, a program to feed New Jersey's hungry. Stanlee spent 20 years working for the United States Department of Health and Human Services. She lived in Israel where she worked for Magen David Adom, Israel's Red Cross Society. She graduated from Miami University in Ohio and has graduate degrees from George Washington University and New York University. 
xxxxx
Registration for this program is closed.
This program is co-presented with: