The Starfish is the touching true story of a German-Jewish boy whose life was forever altered at the age of 10, when his parents sent him and his two older sisters to Sweden to escape Nazi persecution, with the aid of the Hebrew Immigrant Aid Society (HIAS). Meet Mark Hetfield, CEO of HIAS, who will be in dialogue with the filmmaker Tyler Gildin.
After living in Swedish families for two years, Herbert Gildin and his sisters journeyed across Russia and the Pacific to be reunited with their parents as refugees in America. Focused on building his lighting business rather than dwelling on the past, decades went by before Herbert told his wife and children about his childhood, resulting in one last journey back to Sweden to attempt to reunite with the remaining family members who had taken him in 60 years earlier.  This is a tender story of one family out of thousands who were helped by the life-saving work of HIAS.
xxxxxxxx
THE SCHEDULE:
xxxxx
⇒ July 10-12, any time, RENT THE FILM. Cost: $1.99 with Amazon Prime. To access the film on Amazon, click here.  To access the film on alternative platforms, click here.
⇒ July 10-12, any time, WATCH THE FILM (40 minutes) on your home device.
⇒ Sunday, July 12 at 4:00 p.m. US Eastern Time, DISCUSS THE FILM, its context and its relevance to today. Meet Mark Hetfield — the President and CEO of HIAS — and Tyler Gildin, the filmmaker and grandson of the film's central character.
xxxxx
MEET THE PANELISTS
xxxxx
Filmmaker Tyler Gildin (right)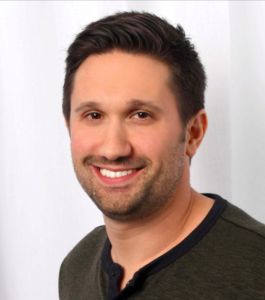 is a director and producer whose previous works have earned him four New York Emmy Awards. The Starfish won the Audience Award for Documentary Short at the Syracuse International Film Festival and is currently available on AppleTV, Prime Video, Vimeo on Demand and several other streaming services. 
Mark Hetfield (below) is the President and CEO of the Hebrew Immigrant Aid Society (HIAS).  He first joined HIAS in 1989 as a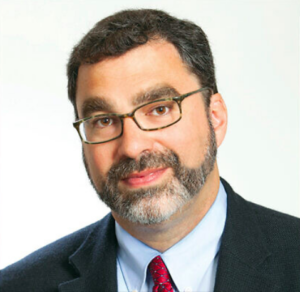 caseworker in Rome, Italy. He has worked for the US Immigration and Naturalization Service, the US Commission on International Religious Freedom, a large law firm as an immigration attorney, and has held multiple roles at HIAS over the years. Mark has led the transformation of HIAS from helping refugees because they were Jewish to helping refugees because we are Jewish. Mark is proud of HIAS' role in assisting and resettling refugees of all faiths and ethnicities and as a major implementing partner of the United Nations Refugee Agency and the U.S. Department of State.
xxxxx
Please note: Registration for this event is closed. To see our upcoming event schedule click here.